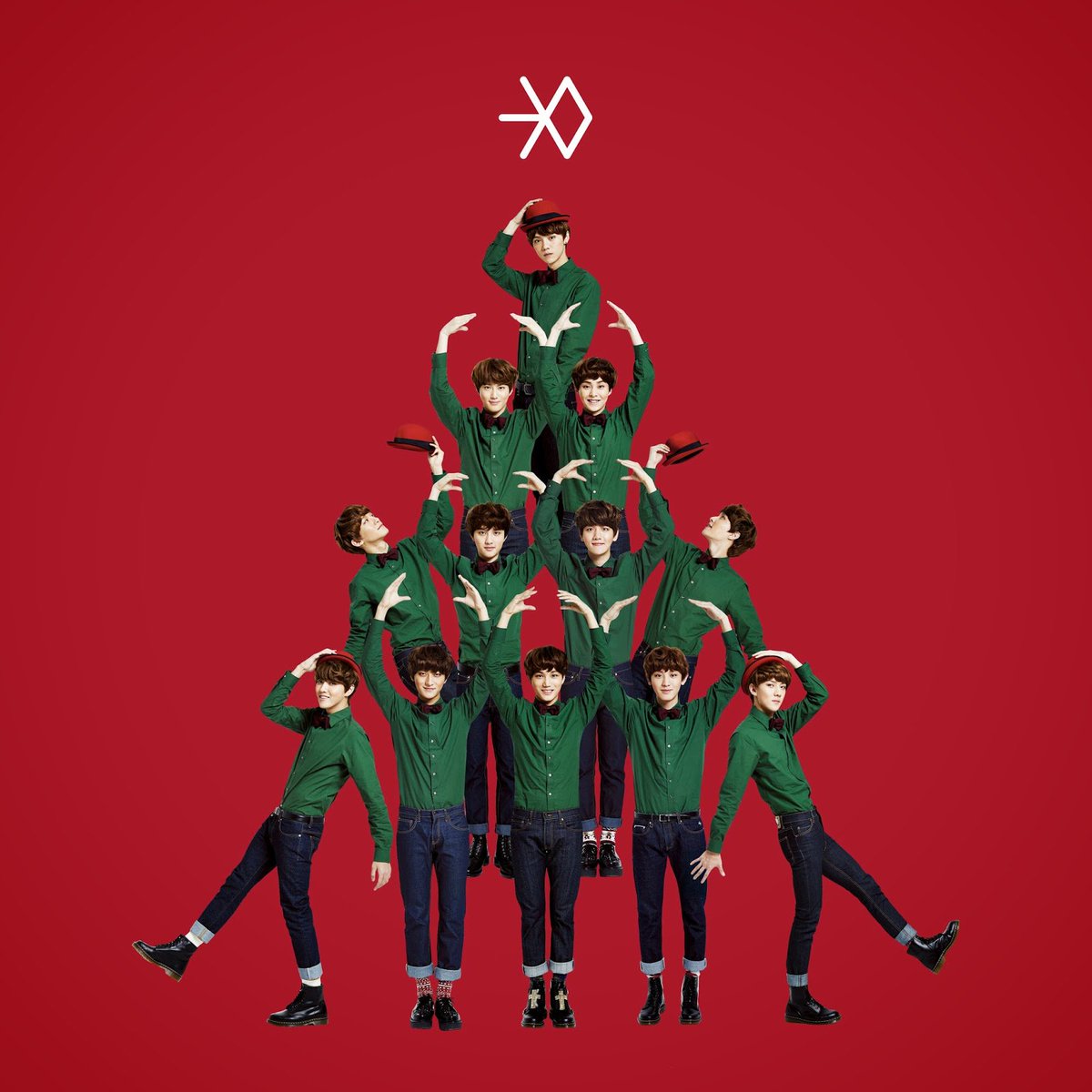 The EXO guys have released wonderful Christmas-themed albums, their songs will leave you in love with the holidays, check out the K-pop group songs you should add to your December playlist.
EXO is one of the K-pop groups that have proven concepts and musical styles, in their wide range of songs, the boy group started with a tradition of releasing Christmas albums dedicated to EXO-L.
The interpreters of 'Been Through' released different projects with the same Christmas theme: 'Miracles in December' in 2013, 'Sing For You' in 2015, 'For Life' in 2016 and 'Universe' in 2017.
The EXO-L Christmas and New Year's Eve parties can't miss these songs inspired by one of the most eagerly awaited seasons of the year. What do you think of EXO's Christmas recordings?
Here are some songs that you should include in your Christmas playlist to make your celebration complete and have the vibe that only Baekhyun, Lay, Sehun, Chen, Chanyeol, D.O, Kai, Xiumin and Suho can add to New Year's Eve.
CHRISTMAS EXO SONGS THAT WILL BRIGHTEN UP YOUR END OF THE YEAR
Sing For You
Sing For You' is the main song of the album with the same name, the melody is very sweet and combines the sensitivity of EXO's voices with the acoustic guitar, two elements that created one of the most emotional songs of the K-pop band.
The Star
The Star' is a song included in the album 'Miracles in December' and tells in a very particular way the story of a star that falls in a forest.
What I Want For Chrismas
This song is included in the album 'For Life', is a song that mixes the R & B and the classic sounds of Christmas, EXO idols gave a special touch with magnificent harmonies.
Universe
Universe' is the promotional song of the album with the same title, the MV showed the members of EXO with a mature, sober and elegant style, the vocal talent of them highlighted with much splendor.
The Winter's Tale
It is a song that belongs to the concert tour EXOLOGY CHAPTER: 1 The Lost Planet, the idols showed their sweetest side with an intense and romantic interpretation.
First Snow
This is a song that you should dedicate to your crush if you want to spend the New Year's Eve by his side. First Snow' belongs to the study material 'Miracles in December'.
Read more: Rain reveals Ciipher, the Rain Company's first Boy Group