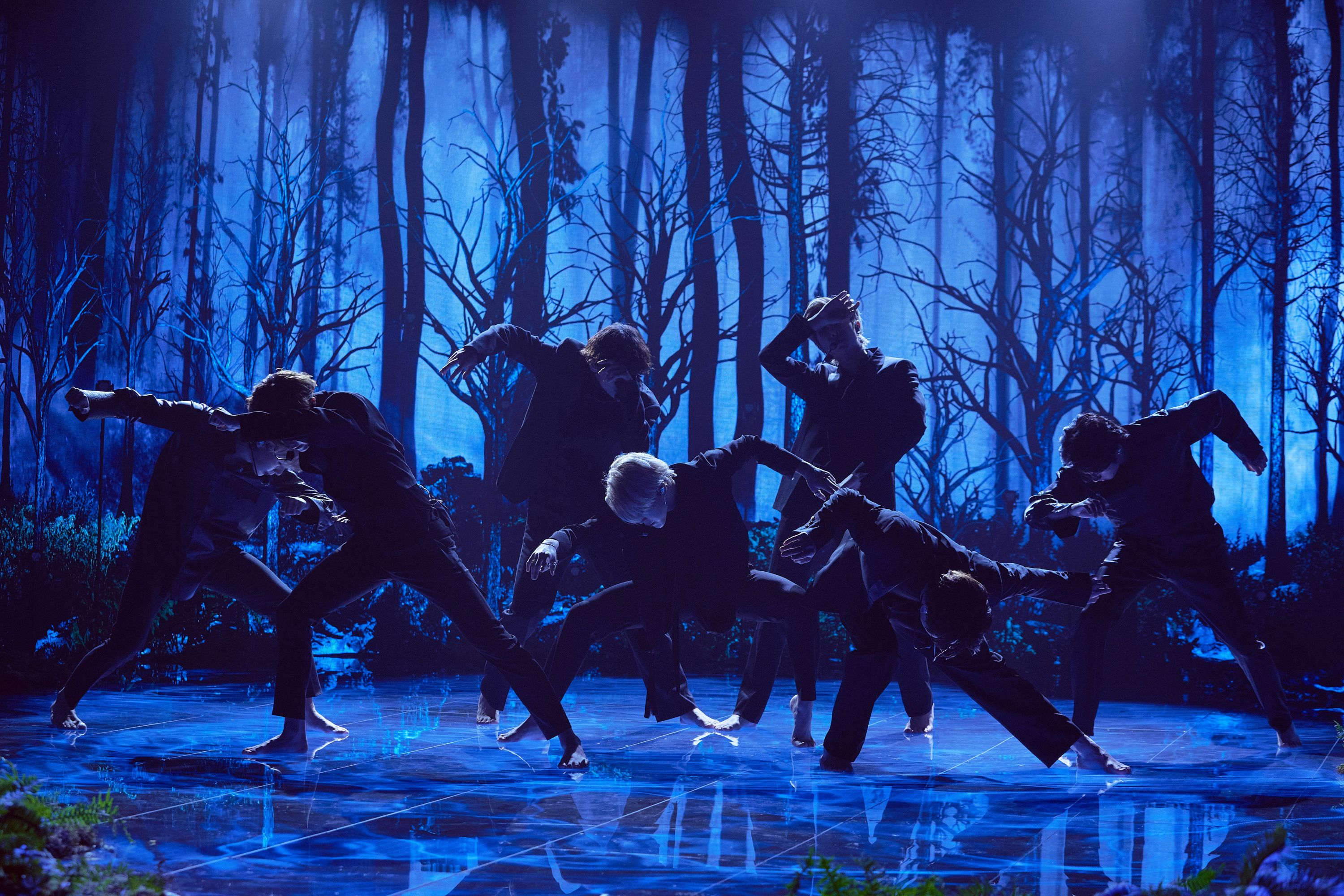 Black Swan' is one of the darkest and most mature songs in the BTS discography, today it turned one year since its release and the fans of the K-pop band celebrated the anniversary on social networks.
In early 2020, BTS released the album 'Map Of The Soul: 7', without doubt a before and after in the musical career of the group, the promotions were held in the United States and were as guests at major galas.
One of the singles on the album was 'Black Swan', which featured two high-profile music videos, the first released on January 17, 2020 and showed the dance company MN in an interpretive performance.
The official MV was available on March 4, 2020, and quickly surpassed 228 million views on the YouTube video platform. In 'Black Swan', the members of Bangtan Sonyeondan showed a mature and different style to the rest of the concept of the CD.
Today, through social networks and digital platforms, ARMY around the world celebrated the first anniversary of 'Black Swan', a song praised by critics, music specialists and the general public.
THE ACHIEVEMENTS OF BTS BLACK SWAN ONE YEAR AFTER ITS LAUNCH
The fandom of the band commanded by Kim Namjoon created the hashtag #1YearWithBlackSwan, they remembered the achievements, records, performances, promotions, looks, stages and the choreography of the track.
ARMY posted the most epic performances of BTS with 'Black Swan' as the week of the K-pop group on The Tonight Show Starring Jimmy Fallon and the show at the MAMA 2020 awards.
Thousands of Internet users spoke of the artistic quality of the 7 idols of Big Hit Entertainment as they danced, sang and mixed the atmosphere of the gothic, mysterious, elegant and gloomy stages to create magic.
Black Swan' broke Adele's 5 year record for 'Hello', currently the number 1 tune in iTunes history, and in 2020 it was ranked at the top in 103 countries.
Read more: "Master In The House": The cast perform hit music numbers with music stars