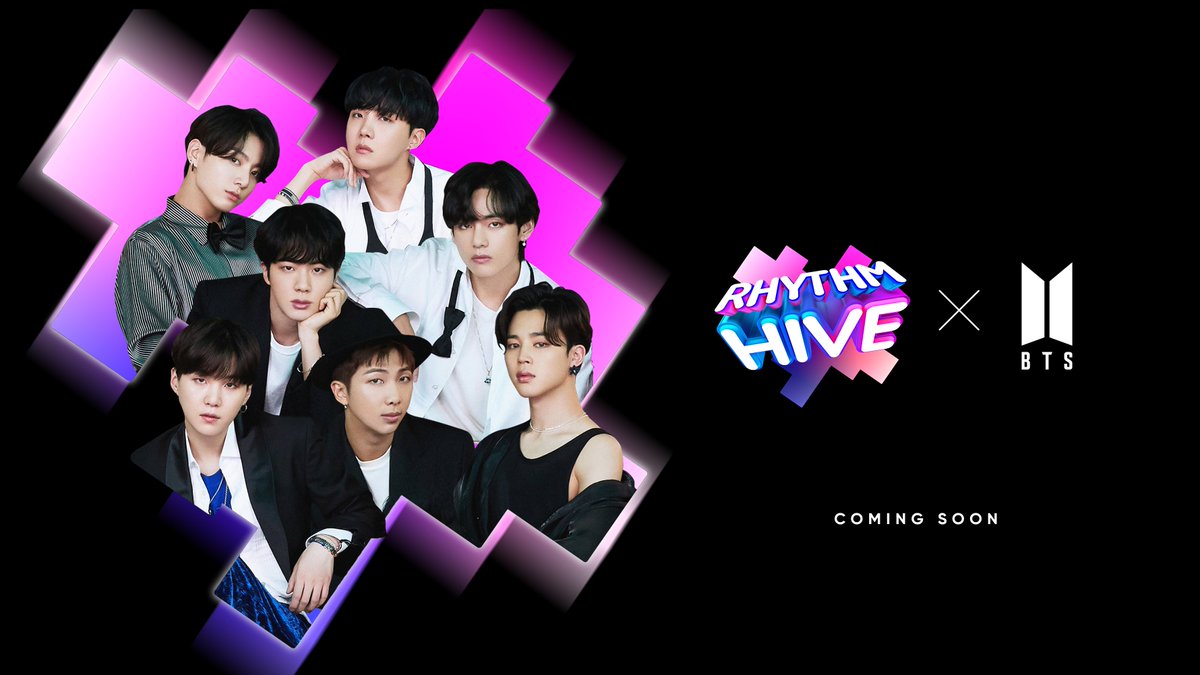 The Bangtan Boys revealed interesting details about Rhythm Hive, the new video game that will bring ARMY closer to the music of K-pop idols. Find out how to get the version.
Bts is one of the bands that ventured into various industries in addition to music, brought their own dolls onto the market with the Mattel company, had the image of massage chairs and worked with a car company.
The Agency Big Hit Entertainment They turned to technology and launched various services for fans all over the world to chat with their favorite artists. YAY!
Beyond the scene did it again and will start a new video game, Will be called Rhythm Hive and will be available for Android and iOS devices. We'll tell you all the details below.
방탄소년단의 특별 메세지💌

모두가 함께하는 리듬게임, Rhythm Hive!
사전예약 OPEN!

지금 사전예약하고 스페셜한 혜택을 확인하세요🎁
사전등록하기 https://t.co/M9kokUh2as#RhythmHive #RhythmGame #Preorder #BTS #방탄소년단 pic.twitter.com/Srrctm4JWq

— Rhythm Hive Official (@RhythmHive_twt) December 18, 2020
When will BTS's video game Rhythm Hive be released?
According to the teaser description of Rhythm HiveIt will consist of a musical video game in which users will have to prove their skills with music. The rounds are played in real-time in multiplayer mode, allowing ARMY from around the world to interact.
Jin, V, Suga, J-Hope, RM, Jimin and Jungkook they published a Video invite their fans to be part of the game. Jimin commented that the app is ideal for spending time with your friends and of course with Bts.
Jin Look forward to your fans having fun Rhythm Hive, Besides being an activity full of exciting moments, ARMY You can enjoy the group's wide musical repertoire. OH MY GOD!
J-Hope stated that users of Rhythm Hive They will be able to play the boys group tunes, they will also collect letters, special cards, prizes, cards and level up according to their skills. Jungkook shared his excitement for the game.
We are waiting for it to be published
Other corporate groups Big hit You are like in the game TXT and ENHYPEN.
The Pre-registration of Rhythm Hive is now available for phones and electronic devices running Android and iOS systems, there is no official date for the Start is expected to be in 2021.
Recently the group of K-pop adding a new record to their performance list because dynamite exceeded a mark of PSY with the song Gangnam style.
Read more: SHINee Jonghyun: Friends and fans commemorate the 3rd anniversary of his death