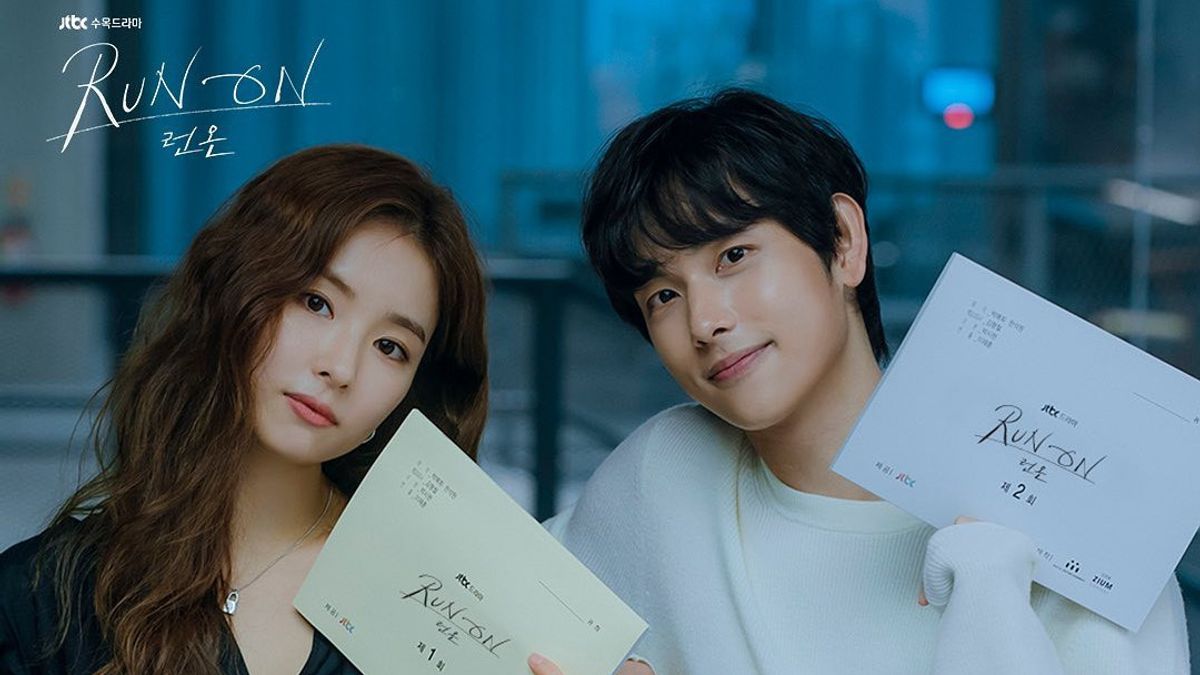 JTBC's upcoming drama "Run On" has a new teaser released!
"Run On" is a romance about people trying to connect with each other through their own languages ​​after living in their individual worlds. The following is the story of the former athlete Ki Sun Kyum (Im Siwan), who is retiring and becoming a sports agent after a life changing event, and Oh Mi Joo (Shin se kyung), a film translator.
The teaser, completely in black and white, is reminiscent of an old-fashioned film, except for the backdrop and background music. While the couple stands in front of a piano, Ki Sun Kyum, dressed in a classic suit and tie, dramatically pours a glass of wine for Oh Mi Joo, who exudes grace in her neatly styled lace blouse.
When Ki Sun Kyum hands a glass to Oh Mi Joo and one to the pianist, he says (through a dubbed English voice-over): "A beautiful day like today calls for a drink." Then he raises his glass and looks deep into her eyes. He continues: "Here you look at yourself, child", a famous line uttered by Humphrey Bogart in the 1942 film "Casablanca".
The teaser gives an insight into Oh Mi Joo's work as a translator for foreign films, as the familiar line from the film can be translated differently depending on the context of the scene. In this case, the line is translated into Korean as "A Toast to Your Eyes," which adds depth to the romantic atmosphere between the couples.
Premiere of "Run On" on December 16 at 9 pm KST.
In the meantime, check out Im Siwan in "The king loves" Below!
Source (1)