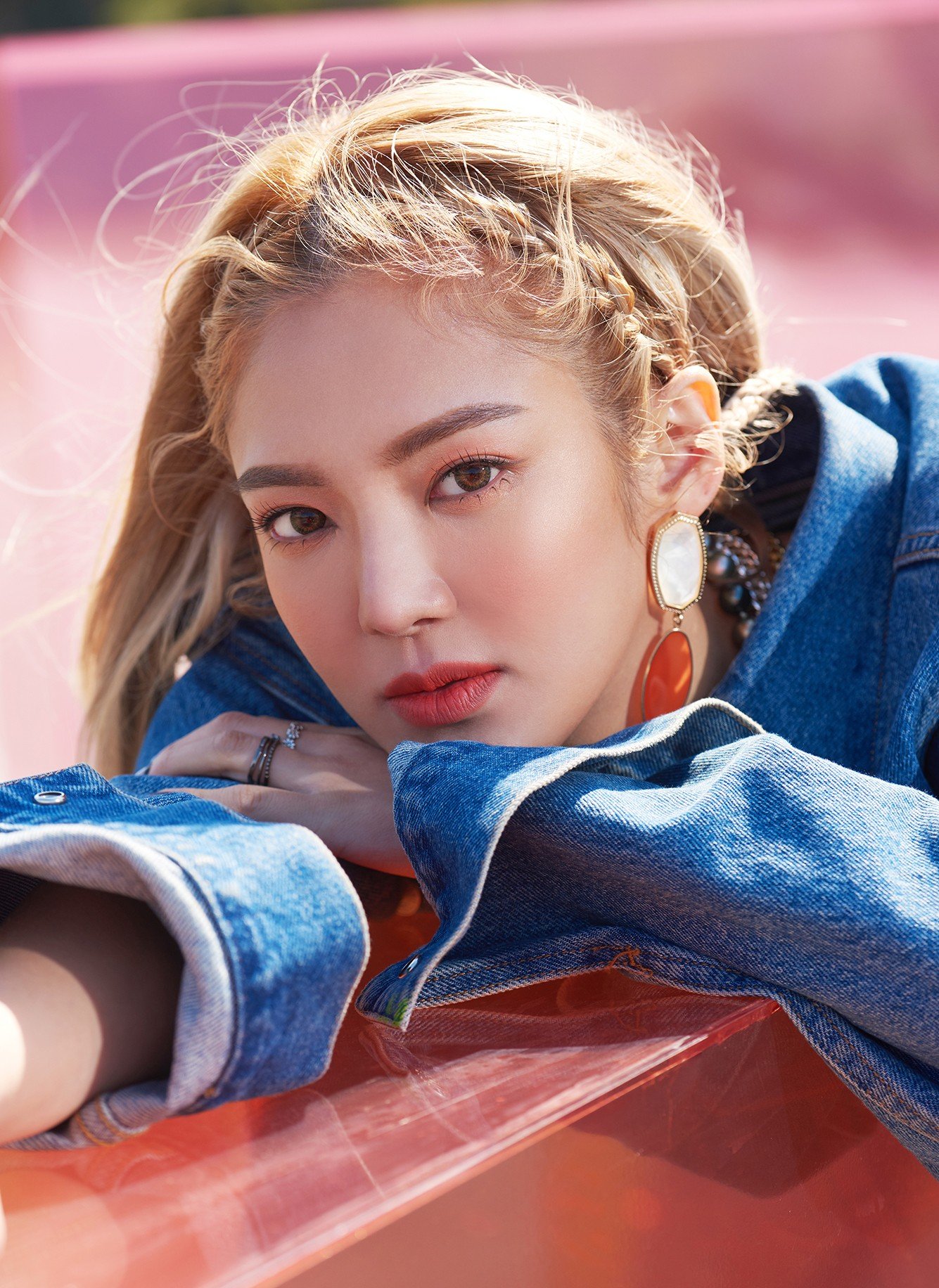 Updated January 14th KST:
By posting on Instagram, Hyoyeon has now addressed the most recent post where she was mentioned in connection with the Burning Sun scandal.
She uploaded the photo of her DJing posted by whistleblower Kim Sang Kyo and referred to a line in his original post describing an actress as "drooling" while using drugs.
View this post on Instagram
Hyoyeon wrote:
Well then ~ Everyone calms down ~~!
It seems like I'm easy to deal with because I keep quiet [Korean wordplay] but I did my job diligently. I greeted many people and had a drink with a friend who came to congratulate me on the achievement and the staff, and in a good mood I had pork belly as a hangover cure ~ Then I came home! I think I saw men and women in the club drooling as they tried to hit each other. But I haven't seen or heard of any drooling actresses, actors, cats or dogs ~ This is also the last day I'll endure keyboard warriors ~~ I'll scold you a lot this time. Oh too! I will take this post down tomorrow. It won't be because I'm scared ~ People think you're a pushover if you don't say anything [insect emoji]. Well then! Everyone, a Happy New Year and a long life!
Original article:
SM Entertainment released a statement in response to a post mentioning Hyoyeon of Girls' Generation in connection with the Burning Sun scandal.
On January 13th, Kim Sang Kyo, the original Whistleblower Hyoyeon wrote on Instagram that Hyoyeon was a DJ for the party that took place on November 24, 2018. In his post, he said that she must have seen the VVIPs that night and called them out, asking her to open up as a witness about who attacked him and about an actress who used drugs. His post has since been deleted.
Hyoyeon's SM Entertainment agency responded on Jan. 14, "Hyoyeon only performed when she was invited to DJ for the event at the time, and she has no relationship with this post. We ask people to refrain from speculation and misunderstanding. "
Source (1)
How do you feel about this article?
Read more: "The Penthouse": cast shares stories from season 1