What is Kpop?
K-pop or Kpop is the abbreviation of Korean popular music and is a musical genre that includes various styles such as electronic dance music, hip hop, rap, rock or R&B.
Kpop refers specifically to the popular music of South Korea, because North Korea does not have a popular music industry that has any kind of Western influence.
According to Dr. Timothy Laurie of Sydney University of Technology's School of Communication, "Since the late 1990s, the success of Kpop artists has brought unprecedented global attention to East Asian musical cultures. The most modern form of the genre emerged with one of the first K-pop groups, Seo Taiji and Boys, which was formed in 1992. Their experimentation with different styles of music "reshaped the Korean music scene," and as a result, the integration of foreign musical genres has become a common practice for K-pop artists.
2. And K-pop leaves Korea to go…
To Japan. Kpop entered the Japanese market in the early 21st century and quickly became a subculture among teenagers and young adults in East and Southeast Asia. With the advent of social networking services, the current global spread of K-pop and the Korean entertainment known as the Korean wave is being experienced today with full force in Latin America, India, North Africa, the Middle East, and virtually the entire world.
3. But what is kpop?
Although K-pop generally refers to South Korean popular music, some consider it a genre that encompasses a wide range of musical and visual elements. In this regard, the French National Audiovisual Institute defines Kpop as a "fusion of synthesized music, dance routines and colorful fashionable clothing".
4. A wholesale artist factory
Entertainment agencies in South Korea offer contracts to potential Kpop artists, sometimes from a very early age. Apprentices live together in a regulated environment and spend many hours a day learning music, dance, foreign languages and other skills. This "robotic" system of artist training is often criticized by the Western media. In 2012, The Wall Street Journal reported that the cost of training a Korean pop idol under the S.M. Entertainment company averaged $3 million.
5. Marketing genius
Many agencies have presented new groups of idols to an audience through a "debut showcase", which consists of online marketing and promotions of television programs instead of radio. The groups are given a name and a "concept" along with the commercial hook. Sometimes subunits or subgroups are formed among existing members, such as Super Junior-K.R.Y. or Super Junior-M, which have become some of the best-selling K-pop subgroups in China.
Online Kpop marketing includes music videos posted on YouTube in order to reach a global audience, although prior to the release of the official video, groups usually post photos and trailers. The promotional cycles of the artists are called comebacks, even if the musician or group in question has never been inactive.
6. Dance as a way to attract
The main songs of the kpop artists are conventionally accompanied by choreography, often including a key dance movement (known as the "dot" of the dance), to match the characteristics or lyrics of the song. "Sorry Sorry" by Super Junior and "Abracadabra" by Brown Eyed Girls are examples of songs with a remarkable "dot" in the choreography.
Recently, well-known international choreographers such as Parris Goebel and Anthony Joseph Testa have worked with artists such as CL, BIGBANG and SHINee to develop increasingly showy choreographies that more easily engage young fans of Kpop.
In this regard, some fans dance the choreographies of their idols and upload them to social networks to show the degree of admiration they have for their idols.
7. Kpop and fashion
K-pop has a significant influence on fashion in Asia, where trends initiated by idols are followed by young people. Some artists have established themselves as fashion icons such as G-Dragon and CL who have repeatedly worked with stylist Jeremy Scott who identifies himself as their "muse".
The relationship between K-pop and Korean cosmetics is undeniable, numerous idols are the image of a large number of cosmetic brands that flood the country. In South Korea the use of cosmetics is not only focused on the female market, but it is also used by men who care about their appearance as much as women do. In recent years Korean cosmetics are crossing borders and reaching many other countries in the form of specialized stores, as is the case of Korean Queens, the first Spanish online store specialized in selling Korean cosmetics.
8. And what think the Korean government about Kpop?
The South Korean government has recognized the benefits for the country's export sector as a result of the Korean Wave thanks to Kpop (it is estimated that in 2011, an increase of one hundred dollars in the export of cultural products has been a consequence of the increase of four hundred and twelve dollars in the export of other consumer goods such as food, clothing, cosmetics and IT products) and therefore has subsidized some projects of a musical nature.
Government initiatives to expand the popularity of K-pop are mainly carried out by the Ministry of Culture, Sports and Tourism, which is responsible for the creation of the world centers of Korean culture. South Korean embassies and consulates also organize Kpop concerts abroad, and the Ministry of Foreign Affairs regularly invites foreign K-pop fans to participate in the World Kpop Festival in the country held every year.
9. And where did Kpop come from?
The history of Korean popular music can be traced back to 1885, when an American missionary named Henry Appenzeller began teaching American and British popular songs in a school in Korea.
These songs were called changga in Korean, and are typically based on Western popular music, but sung with Korean lyrics.
During the Japanese occupation of Korea (1910-1945), the popularity of changga songs increased with Koreans expressing their feelings against Japanese oppression through music.
One of the most popular songs of the day was "Huimangga" (in Hangul, 희망가; literally, "The Song of Hope"). However, the Japanese took the existing changga collections and published their own books with lyrics.
The first known Korean pop album was Park Chae Seon Lee and Ryu Saek's 1925 Yi Pungjin Sewol (This Tumultuous Time), which contained popular songs translated from Japanese.
The first pop song written by a Korean composer is Nakhwayusu (in Hangul, 낙화 유수; literally, "Flowers Falling in Running Water") by Lee Jeong Suk in 1929.
In the mid-1920s, Japanese composer Masao Koga mixed traditional Korean music with the evangelical music introduced by American evangelists in the 1870s, and this type of music became known as Enka in Japan, and later in Korea as Trot (in Hangul, 트로트).
10. The West meets the East
After the Korean peninsula was divided into North and South after its liberation from the Japanese occupation in 1945, Western culture was introduced to the country on a small scale, with Western-style bars and clubs with Western music. After the Korean War (1950-1953), American troops remained in South Korea for protection. With the continued presence of the U.S. military during this period, Western music gradually became more accepted throughout South Korea.
By the 1950s several prominent American entertainment figures of the time, such as Marilyn Monroe and Louis Armstrong, visited the troops stationed in South Korea and these visits attracted the attention of the general public. In 1957, the U.S. military radio network began to spread the popularity of Western music that began to strongly influence South Korea's popular music.
In the 1960s, with the development of vinyl recordings and improvements in technology, many singers were able to sing for the U.S. troops, usually in exclusive clubs. Music genres such as country, blues, jazz and rock & roll flooded the music of Korea. The South Korean economy began to flourish and popular music followed the trend, broadcast by the early radio stations. Korean cinema also began to develop and Korean musicians began to perform for a wider audience.
When Beatlemania reached the shores of Korea the first local rock bands appeared, the first of which is said to be ADD4, a band founded in 1962.
The first talent contest for rock bands in Seoul was organized in 1968. In addition to rock and pop, Trot's songs (the father of Kpop) were still popular and some South Korean singers gained international popularity, such as The Kim Sisters, Yoon Bok Hee and Patti Kim who were the first singers to debut in countries such as Vietnam and the United States.
The Kim Sisters became the first Korean group to release an album in the United States, performing in Las Vegas and making several appearances on Ed Sullivan's television show. In addition, Han Myeong Suk's 1961 song "The Boy in The Yellow Shirt" received a cover by French singer Yvette Giraud and also became popular in Japan.
11. Hippies and kpop
In the late 1960s, Kpop underwent another transformation. More and more musicians became college students and graduates who were strongly influenced by American culture and lifestyle (including the hippie movement), producing upbeat music unlike their predecessors, who were influenced by the war and Japanese oppression.
The younger generation opposed the Vietnam War as much as the American hippies did, resulting in the Korean government banning songs with more liberal lyrics. Despite this, the popular influence of folk music remained popular among the youth and led the MBC television channel to organize a music contest for university students in 1977, which was the basis for several other modern music festivals.
One of the main figures of the time was Han Dae Soo, who was raised in the United States and influenced by Bob Dylan, Leonard Cohen and John Lennon. Han's song "Mul jom juso" (in Hangul, 물 좀 주소; literally, "Give Me a Water") became an icon among the youth of Korea.
His daring performances and unique singing style at first surprised audiences for years and ended up being banned from performing in Korea. Han moved to New York City and continued his musical career there, returning to his home country in the 1990s. Other notable singers of the period include Song Chang Sik, Young Nam Cho and Hee Eun Yang.
In the 1970s, DJs also began to become popular in this new era of change in Kpop music.
12. Kpop Ballads
Ballad singers emerged in the 1980s after Lee Gwang Ho with "My love Too Far to have Near," a 1985 album (in Hangul, 가까이 하기엔 먼 너무; revised romanization of the Korean, Gakkai Hagien Neomu Meon Dangsin) of which more than 300,000 copies were sold.
Other popular ballad singers included Lee Moon Se and Byun Jin Seob dubbed "The Prince of Ballads. One of the most sought-after ballad composers of the time was Lee Young Hoon, whose songs were compiled into a modern musical in 2011 entitled Gwanghwamun Yeonga.
The Asia Music Forum was an event launched in 1980 with representatives from five different Asian countries competing. Korean singer Cho Yong Pil won first place and went on to have a successful career, performing in Hong Kong and Japan. His first album Chang bakkui yeoja (in Hangul, 창 밖의; literally, "Woman outside the window"), became a commercial success which led him to become the first South Korean singer to take the stage at Carnegie Hall in New York, performing genres such as rock, dance, trot and folk pop.
13. The modern Kpop appears
In the 1990s, K-Pop musicians partially incorporated the Europop popular music styles and mainly the American genres such as rap, rock, jazz, electronics and techno into their music.
The emergence of the popular group Seo Taiji and Boys in 1992 marked a turning point in Korean popular music, as the group incorporated Western genres such as hip hop, rock, and techno.
The enormous success of Seo Taiji and Boys in Korea and similar experimental groups such as Panic, set the trend for the current generation of K-Pop artists.
After Seo Taiji and Boys, dance music groups were dominating the Korean popular music scene of the 1990s. The group (which was a trio) debuted on an MBC talent show, with their song "Nan Arayo" (in Hangul, 난 알아요) and won the lowest rating from the jury. However, the music and the album of the same name became so successful that it paved the way for the release of songs in the same format.
The song's success was attributed to the new jack swing genre and its distinctive refrain, as well as innovative lyrics that address the problems of Korean society. Later, his steps were followed by various hip hop and R&B artists such as Yoo Seung Jun, Jinusean, Deux, 1TYM and Drunken Tiger.
In 1995, Korean producer Lee Soo Man founded the entertainment company, S.M. Entertainment. Former Seo Taiji & Boys member, Yang Hyun Suk, formed YG Entertainment in 1996, as well as Korean singer, Park Jin Young, who established JYP Entertainment in 1997 that today are the dominant companies in South Korea's music market.
Inspired by Seo Taiji and Boys, several idol groups were formed during this period, in order to meet the growing demand of teenage audiences. The group H.O.T was one of the first male groups in the industry, with its debut in 1996. Their success was followed by the emergence of groups such as Sechs Kies, S.E.S, Fin.K.L , NRG, Baby VOX, Diva, Shinhwa and g.o.d. With all this, the 1990s became a period of success for underground music clubs and punk rock bands like Crying Nut.
However, the 1997 Asian financial crisis led South Korean artists to seek new markets: with H.O.T releasing a Kpop album in Mandarin and Diva releasing an album in English in Taiwan.
14. From 2000 to date
During the early 2000s, idol groups that had experienced intense success in the 1990s were in decline. The H.O.T. group ended its activities in 2001, while other groups such as Sechs Kies, S.E.S., Fin.K.L, Shinhwa and g.o.d, became inactive in the following years. However, the idols of K-pop began to receive popularity from other parts of Asia such as the group Baby VOX, which in 2002 became popular in many Asian countries, after the song "Coincidence" was released and promoted during the 2002 World Cup, and by 2003, it reached the first place in the Chinese music charts with the song "I'm Still Loving You", being the first Korean group to achieve such a feat.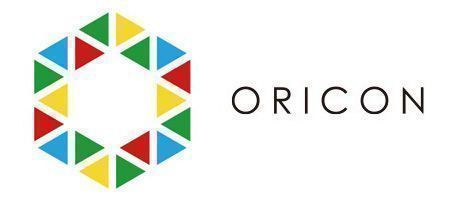 In this period of the early 21st century, solo Kpop singers such as BoA and Rain debuted and stood out in popularity, with BoA becoming the first Kpop artist in the country to reach the top of the Oricon list in Japan and Rain performing a concert for an audience of 40,000 in Beijing. However, the successes of the groups TVXQ and SS501, after their debuts in 2003 and 2005, respectively, marked the resurgence of idol groups in South Korean entertainment and the growth of Kpop as part of hallyu, which refers to the popularity of South Korean culture in other countries.
The birth of the second generation of K-pop was followed by the successful debuts of Super Junior (2005), Big Bang (2006), Wonder Girls (2007), Girls' Generation (2007) and KARA (2007). The group TVXQ stood out for the emergence of boy bands in Japan. In 2008, the song "Purple Line" made them the first foreign boy band and the second artist after BoA to conquer the first place in the list of Oricon.
Since the mid-2000s, a large part of the East Asian music market has been dominated by K-pop. In 2008, South Korea's cultural exports (including television dramas and computer games) amounted to $2 billion, maintaining an annual growth rate of over 10%.
That year, Japan accounted for nearly 68% of all K-pop export revenues, ahead of China (11.2%) and the United States (2.1%), making concert ticket sales a very lucrative business. TVXQ's Tohoshinki Live Tour in Japan sold over 850,000 tickets at an average cost of US$109 each, generating a total of US$92.6 million in revenue.
15. Gangnam Style and the expansion of Kpop worldwide
In 2012, PSY, one of the most renowned Kpop artist appears with its hit "Gangnam Style" which became the first video in the history of YouTube to exceed one billion views, achieving widespread coverage in major media outlets around the world. Although several entertainment companies (with idols such as BoA, Wonder Girls and CL, who released singles in English) have made several attempts to enter the English-speaking market, they have not yet had significant success.
As part of the Korean wave, Kpop has been adopted by the South Korean government as a tool of persuasion, particularly to young people abroad.7374 In 2014, The Economist dubbed K-pop as "Asia's trend leader".
16. Finally reaching the top in 2020
In November 2020, K-pop received its first Grammy nomination. Specifically, such recognition went to the band BTS for their song "Dynamite", in the category of Best Performance by a Pop Group or Duo, thus consolidating K-pop as an entire industry encompassing music companies, event management companies, music distributors and other merchandise and service providers.
The three largest companies in terms of sales and music creation revenue in South Korea are, S.M. Entertainment, YG Entertainment and JYP Entertainment, often referred to as the "Big Three".
These record companies also function as agencies representing their Kpop artists. They are responsible for recruiting, funding, training and promoting new artists, as well as managing their musical activities and public relations. Currently, the agency with the largest market share is S.M. Entertainment, which in 2011, together with Star J Entertainment, AM Entertainment and Key East, the "Big 3" agencies founded the company United Asia Management.
And everything else is history.
Now, how much do you know about Kpop? dare to find out by answering this quiz.
Read more: 6 K-Drama winter fashion that we love