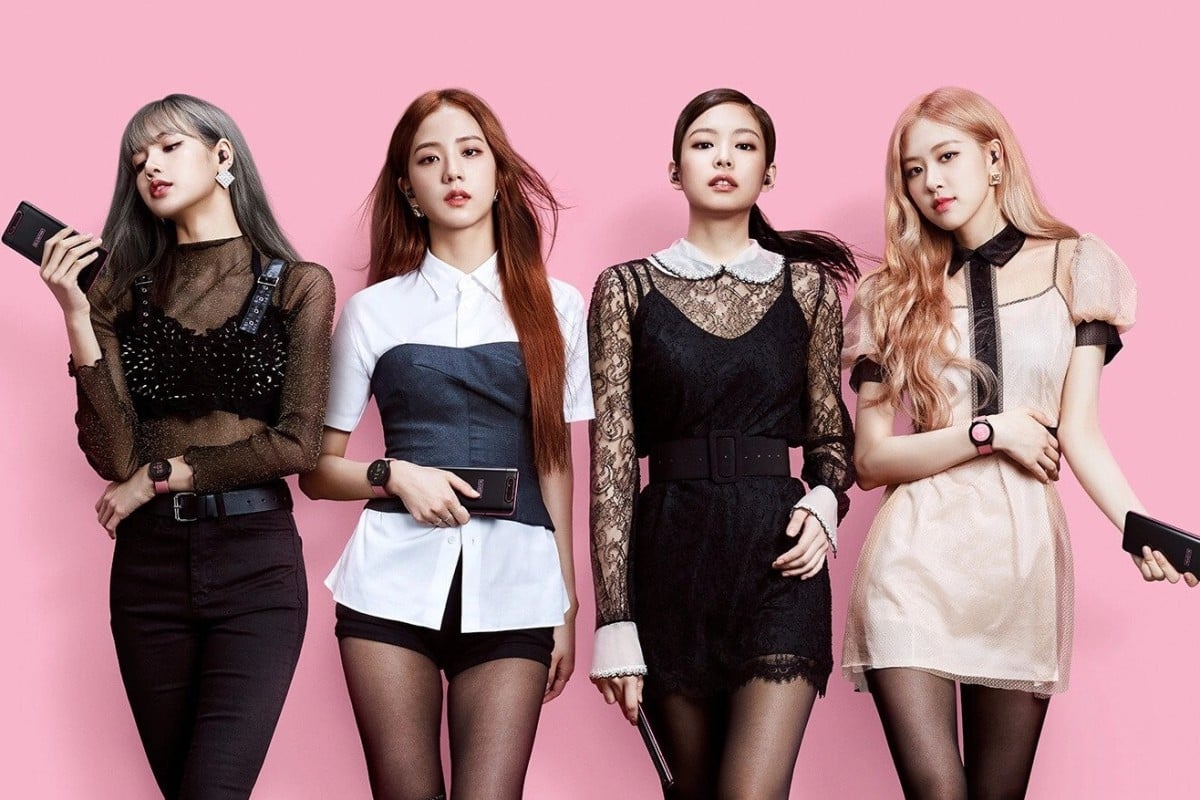 BLACKPINK has the best phrases full of girl power that inspire you to find your own love and live your life. Discover the inspiring lyrics of The Album.
The YG K-Pop group has become one of the most popular with just 4 years of experience, with The Album they managed to become Million sellers, As the first girl group in history, they also broke new records on music platforms and showed one much more feminine and empowered facet.
Every song by The album shows the emotions that all girls go through when it comes to love, boys, haters, living life and enjoying the moment. BLACKPINK has the best phrases to inspire you and dedicate yourself to this person who made you suffer, he also remembered in most of you Letters the importance of Self love.
The album is his first full album with hits like "Ice cream", "How do you like that?" and "Lovesick Girls", BLACKPINK showed why he took his Woman power at the Korean pop. Do you need words of encouragement? A powerful message to remind you how much you are worth? Or a simple flirty phrase to dedicate to your crush?
We'll leave you a list with that 10 best BLACKPINK phrases on the album. Jennie, Lisa, Jisoo and Rosé They will conquer you with their voices and give you that female empowerment You have to raise your voice with yours Music. Following the success of their new album, the group is preparing a global surprise that will span several countries, including Mexico. BLACKPINK all over the world.
BLACKPINKS BEST Sentences IN THE ALBUM
Lovesick Girls
A broken heart doesn't mean the end of the world, you won't give up love for a bad boy, although sometimes we need to realize that we need to value ourselves and remember that before a partner will come to love himself if we adhere to this Clinging to person but without giving up to find that special person.
"We're the lovesick girls, but we're nothing without all this pain … We keep looking for love."
How you like that?
It was with this song that BLACKPINK started a new era. Life is like a wheel of fortune, you can be up and down. The people you hurt have to go through the same situation at some point. Don't give them the pleasure of seeing you dejected. You will return stronger and more confident than ever before.
"Karma comes and takes everything away from you, I feel bad for you, but there is nothing I can do. What's wrong? I'm back."
Ice Cream
The heart can often resist love, but there will always be someone special who has managed to break down your barriers, who makes you feel things that you have never experienced and this sentence It is best to describe why this boy or girl is the only one who managed to make your heart beat faster.
"I know my heart can be very cold, but I am very sweet for you … It is my favorite flavor, I will always choose it."
Bet you wanna
If you want to tell your crush how much you like them and how they make you feel, then this is your place to dedicate sentence super flirty, the feeling is mutual and you just have to tell the world who stole your heart.
"Something about me takes you higher and you will never come down, you never will. I light your fire and it will never go out."
Love to hate me
Self-love is the most important thing in a love relationship. Don't let a man devalue you if you want to tell them bye nothing like that to your crush or that poisonous boy sentence filled with Woman power.
"You love to hate me, you hate to love me … I'm taking back what you took from me. You're wrong honey, that reminds me why I'm alone."
You never know
Don't let people talk about you, only you know the story you had to go through, another letter for haters. Being your own role model without proving anything to anyone is the best path to success and self-love.
"But you will never know if you don't put yourself in my shoes. You will never know anything about my tangled threads. Because everyone sees what they want to see, it's easier to judge me than to believe."
Pretty Savage
A wild song that shows the BLACKPINK girls' confidence. It has very raw and straightforward text for haters that you don't care what others say about you, you know who you are and that you can be better than the criticism you receive.
"If you are upset, be upset, we are not the same … I smile, but I am not weak."
Crazy Over You
You only live once and sometimes you have to risk everything for love, enjoy the moment without thinking about the end or an expiration date, be yourself and show your feelings.
"Give me all you have, make yourself crazy with it, you better love stronger. Love me like crazy, I love you insanely."
Lovesick Girls
Love is one of the most beautiful things, but it also has its painful side. It is not for this reason that we should be afraid to show our feelings and distance ourselves from people. Sometimes we need to be brave to open our hearts.
"Even though it hurts me more and more, I long for love. They hurt me and they hurt me, I don't know what's holding me tight."
How you like that?