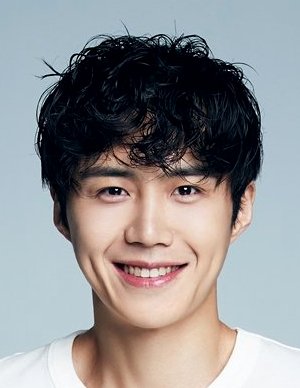 On the November 29th episode of KBS "2 days & 1 night season 4" The cast continued their new favorite job of teasing Kim Seon Ho about its skyrocketing popularity.
Kim jong min First he brought up the subject and said, "Our Seon Ho is no joke these days. So much is said about him online. " Ravi said: "Two weeks ago, Kim Seon Ho surpassed the great Ravi in ​​the number of Instagram followers."
The production staff of "2 Days & 1 Night Season 4" also showed that he Ho was in the 600,000s before his current drama, tvN's "Start-Up", aired. A few weeks after the drama premiered, its followers rose to over a million. Less than a month later, I had over 2.4 million followers on Instagram. (His current number of followers is over 2.6 million.)
Kim Jong Min repeated, "Kim Seon Ho is crazy these days," but Kim Seon Ho said humbly, "It is thanks to our main cast [Suzy and Nam Joo Hyuk]who have favourited Hallyu Stars. I think your support helped a lot. "But he added," More importantly, I showed signs of tears on the psychological exam three weeks ago, right? "At the time, Kim Seon Ho had shared his concern about his internal conflict and how he was not going to quit could think about what he was doing.
Ravi jumped in on the subject and said, "Was it all wrong? Did you know you were going to be a big hit and you cried to make everything more dramatic? "Kim Seon Ho was amazed and said," Do you think I did that? That I planned everything? " DinDin commented, "That was before his drama aired. I wonder what his drawing would look like now. It has probably changed a lot. "
Kim Seon Ho said angrily, "They're just tearing me apart so early in the morning. I didn't bring up this topic for that. I wanted to say something emotional. "When DinDin and Ravi continued to tease him, he exclaimed," Let me talk! "(Ravi and DinDin took this opportunity to annoy him by saying that Kim Seon Ho never got angry.)
Moon Se Yoon said, "How people change … He was exactly what he was when he first came to '2 Days & 1 Night Season 4'." Kim Seon Ho ignored them all, addressed the audience and said, " Thank you to everyone for expressing concern and comfort after crying on the show. I read all of the comments you wrote. "Members then started wreaking havoc by asking if this was a Kim Seon Ho special and if he intended to solo the show from now on.
Kim Seon Ho said, "I actually cried again after reading the comments. And before that episode there were a lot of comments asking me not to leave the show. "Ravi remarked," Because they were worried, you might be too tired to play both dramas and variety shows. "But DinDin asked," Are you laying the foundation to quit this show later? "
Kim Seon Ho then swore, "I will survive all of these people here. I will hold out to the bitter end and never let go ", to the satisfaction of the production staff.
Take a look at "2 days & 1 night season 4" here:
How do you feel about this article?