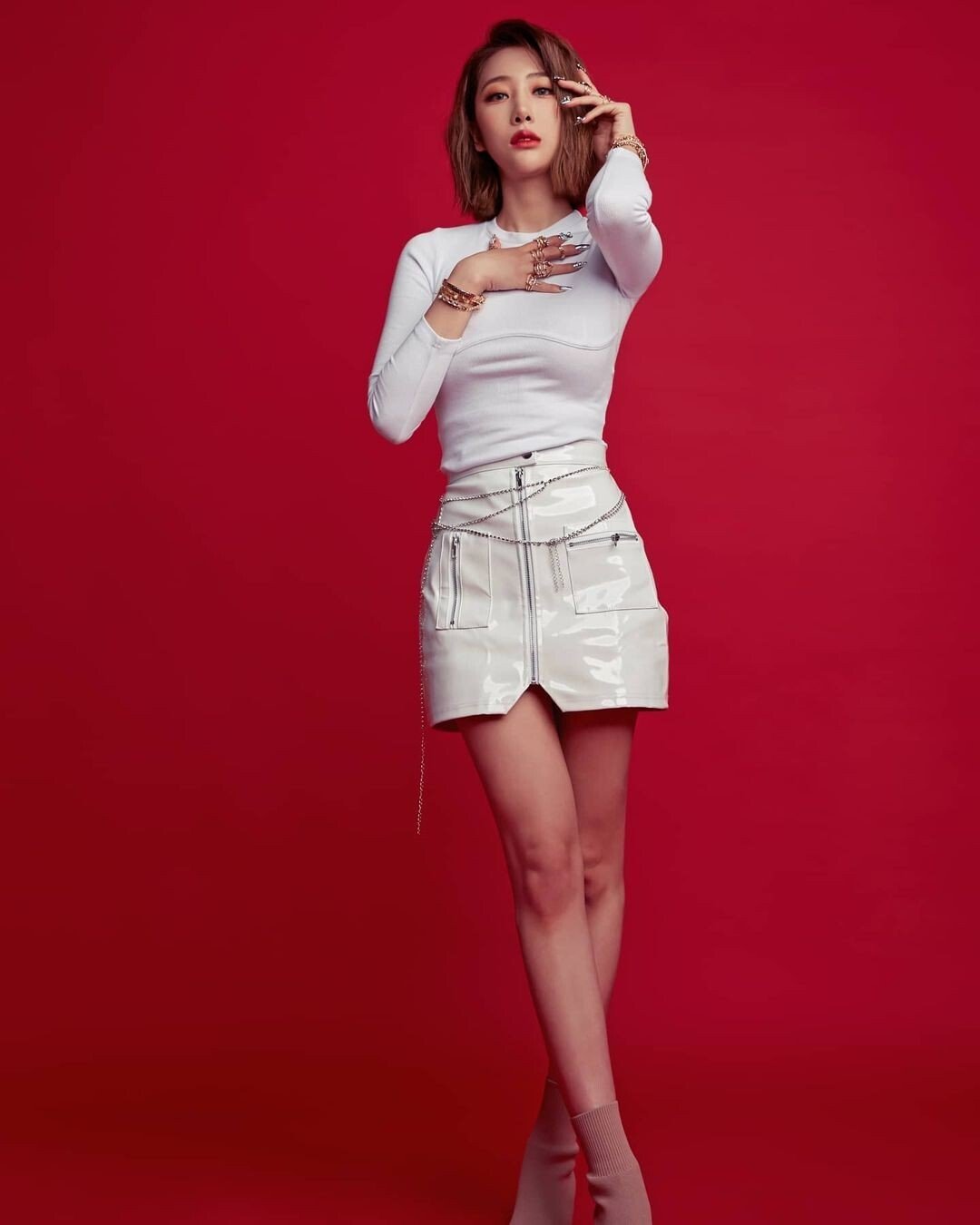 Hyeme of Black Swan posted a letter of apology regarding their latest legal action of alleged fraud.
On November 17th, Hyeme uploaded a handwritten letter to her Instagram account along with an English translation.
Her full letter reads as follows:
Hi, my name is Hyeme.

First of all, I would like to apologize to our fans who have been disappointed by the recent scandal. Black Swan debuted at a difficult time and I decided to take part on the album to help the Black Swan members who had just started their careers as artists, but my personal problems were causing damage to the members.

I feel very sad. As the last member of BLACK SWAN, I feel very sorry for all the fans who have supported me since my debut. I decided to retire after my contract expired, but I will continue to support members from afar. I'm sorry again for all the fans who loved me and all the people who were worried about me.
Hyeme debuted with the girls' group Rania in 2015, and after many line-up changes, the group recently re-debuted as Black Swan on October 16.
On November 9, Dispatch reported that Hyeme was on trial on charges of defrauding a man for approximately 50 million won (approximately $ 45,200). Following the report, Hyeme released a statement through Black Swan's DR Music agency stating that apart from the 5 million won (approximately $ 4,500) it was about to borrow, everything else was voluntarily provided by the man . DR Music said it was taking legal action against the man and against the news agency that first published the report.
How do you feel about this article?
Read more: TXT, ENHYPEN, NU'EST and GFRIEND dance and sing to the rhythm of "Dynamite"