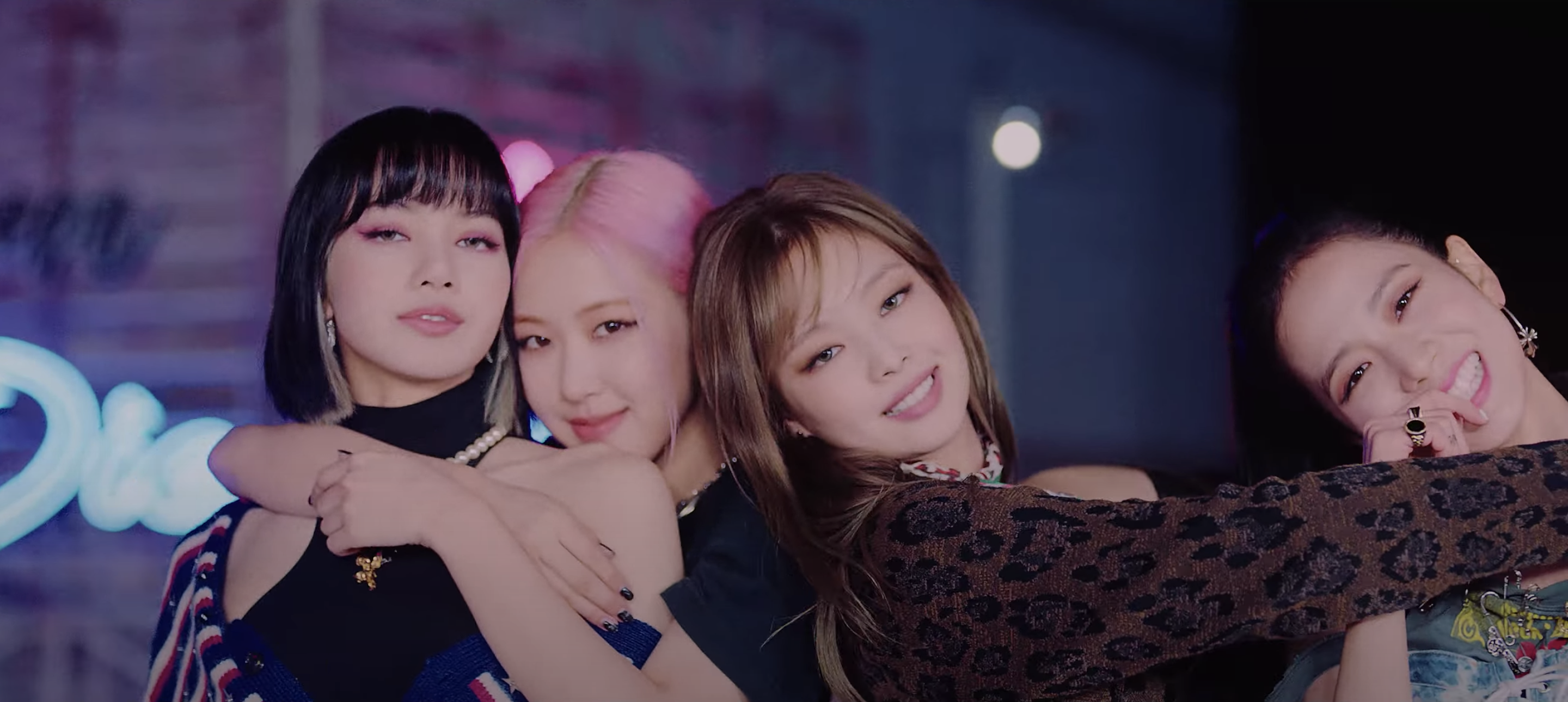 BLACKPINK "Lovesick Girls" is still number 1 for the sixth week in a row. Congratulations again to BLACKPINK!
Bts's "Dynamite" moves up one point to place 2 and TWICE"I can't stop" moves one point down to 3rd place.
Two new songs debuted in the top 10 this week. Debut at # 5's friend's "MAGO", the title track of GFRIEND's third studio album "回: Walpurgis Night". The 1980s disco-style retro song is about taking responsibility for your own life.
Debut at No. 6 is Taemin's "IDEA", the title track from act 2 of his third album "Never Gonna Dance Again". This stylish dance track contains lyrics that describe the process of escaping from the past self in order to find the true self.
Singles Music Chart – November 2020, Week 3
1

(-)

Lovesick girls

Chart info
1 Previous rank
6th Number of weeks on the chart
1 Peak on the map

2

(+1)

dynamite

Chart info
3 Previous rank
12th Number of weeks on the chart
1 Peak on the map

3

(-1)

I can't stop

Chart info
2 Previous rank
3 Number of weeks on the chart
2 Peak on the map

4th

(-)

Dingga

Chart info
4th Previous rank
4th Number of weeks on the chart
4th Peak on the map

5

(New)

WIZARD

Chart info
0 Previous rank
1 Number of weeks on the chart
5 Peak on the map

6th

(New)

IDEA

Chart info
0 Previous rank
1 Number of weeks on the chart
6th Peak on the map

7th

(+2)

Maria

Chart info
9 Previous rank
twenty Number of weeks on the chart
2 Peak on the map

8th

(-2)

I can not sleep

Chart info
6th Previous rank
3 Number of weeks on the chart
5 Peak on the map

9

(-2)

NUNU NANA

Chart info
7th Previous rank
16 Number of weeks on the chart
2 Peak on the map

10

(-2)

A little tipsy

Chart info
8th Previous rank
17th Number of weeks on the chart
7th Peak on the map
| rank | song | Artist / band |
| --- | --- | --- |
| eleven (-6) | 힘든 건 사랑 이 아니다 (love shouldn't be hard on you) | Im Chang Jung |
| 12th (+38) | Thought 밤 에 든 생각 (A thought on an autumn night) | JANNABI |
| 13th (-3) | When We Disco (duet with Sunmi) | Park Jin Young |
| 14th (-2) | The 마음 이 움찔 했던 The (The moment when my heart) | Kyuhyun |
| fifteen (+4) | How 이별 까지 사랑 하겠어, 널 사랑하는 거지 (How can I love the heartbreak, you are the one I love) | AKMU |
| 16 (New) | 그 섬 (Forbidden Island) | Ha Sung Woon |
| 17th (+1) | 살짝 설 렜어 (Nonstop) | Oh my girl |
| 18th (-7) | 놓아 줘 (let me go (with Taeyeon)) | Crush |
| 19th (-6) | 도망가 (run away) | My no |
| twenty (-5) | Late 밤 너의 집 앞 골목길 Late (Late Night) | Noel |
| twenty-one (-5) | 아로하 (Aloha) | Jo young suk |
| 22nd (-8th) | 너도 아는 (hangover) | Paul Kim |
| 2. 3 (-6) | Bad boy | Chungha, Christopher |
| 24 (-3) | METEOR | CHANGMO |
| 25th (-) | Dancing cartoon | BOL4 |
| 26th (-2) | 덤디 덤디 (DUMDi DUMDi) | (G) I-DLE |
| 27 (-5) | 홀로 (HOLO) | Lee Hi |
| 28 (-5) | 나랑 같이 걸을 래 (Do you want to go with me?) | Jukjae |
| 29 (-9) | Not shy | ITZY |
| 30th (-4) | I 이라도 해서 널 보고 싶어 (I still love you very much) | Baek ji young |
| 31 (-2) | 서면역 에서 (Seomyun) | SoonSoonHee |
| 32 (+3) | 5 시 53 Blue Blue 하늘 에서 에서 발견 한 Blue (Blue Hour) | TXT |
| 33 (New) | 음 (MMM) | SWEETHEART |
| 3. 4 (-4) | You my light (feat. Lee Raon) | Maktub |
| 35 (-2) | Others 못해, 남들 쉽게 다 하는 거 (Others love easily, but I can't) | Monday kiz |
| 36 (-9) | Dear Killa | MONSTA X. |
| 37 (-1) | CAUGHT | Park ji hoon |
| 38 (-1) | 처음 처럼 (FLOWER) | MC The max |
| 39 (-5) | Make a wish (birthday song) | NCT U. |
| 40 (+6) | 보라 빛 밤 (pporappippam) | Sunmi |
| 41 (+2) | Back door | Stray children |
| 42 (New) | My love (Duet Ver.) | Lee Seung Chul, Taeyeon |
| 43 (-4) | 사랑 하게 될 줄 알았어 (I knew I love) | Jeon mi do |
| 44 (New) | Pit A Pat | Junsu |
| Four five (-) | 살았 소 (I live because of you) | Kim ho joong |
| 46 (-18) | extraterrestrial | Lee Suhyun |
| 47 (-6) | Mid 의 저 별 처럼 (midnight) | Heat, punch |
| 48 (-17) | GREETING | AB6IX |
| 49 (-1) | 시작 (start) | Gaho |
| fifty (-3) | Sommerhass (feat. Rain) | Zico |
Soompi Music Chart takes into account the rankings of various major music charts in Korea as well as the hottest artists on Soompi, making it a unique chart that reflects developments in K-Pop not only in Korea, but around the world. Our diagram consists of the following sources:
Gaon singles + albums – 40%
Hanteo singles + albums – 30%
Soompi Airplay – twenty%
YouTube K-Pop Songs + Music Videos – 10%