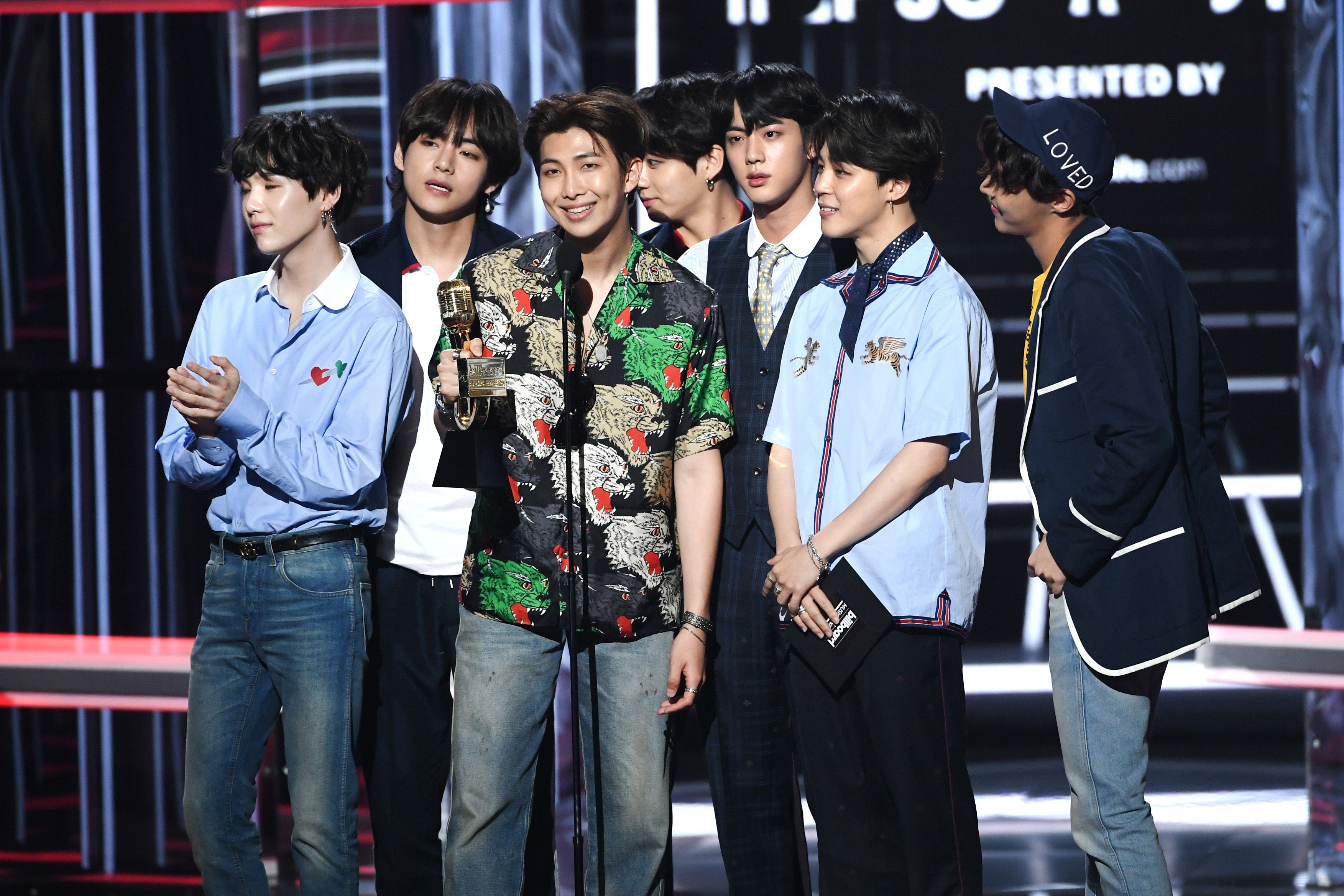 Wear your love for the K-pop group in your clothes too, get inspired by the incredible style of BTS Bangtan Boys and play with the clothes in your closet to get the most iconic look of the idols this 2020.
2020 was an incredible year for Bts, the agency's artists Big Hit Entertainment He conducted music chats and performed on various music shows, award ceremonies and international programs.
The Fashion is one of the areas of which idols Beyond the scene They always pay close attention, some of their favorite brands are the most exclusive and expensive in the world and show their good taste and style.
Jin, RM, J-Hope, V, Jimin, Suga and Jungkook posed for various magazines, published selfies with incredible outfits and revealed herself in her comebacks looks Retro with fun and fresh accents. YAY!
Next, we'll show you something else looks What Bts used during the 2020 and that they became unforgettable sets, they stayed in the minds and hearts of fans. What was your favorite style
BTS looks that are great for ARMY
Total Black
Jungkook surprised ARMY with different haircuts the youngest idol of Bts demonstrated a style elegant during an award ceremony. Black is a color that never fails. You can take the idol's basic garment as a reference to create an elegant and feminine outfit.
Interpretative Dance
Jungkook and Jimin They delighted the audience with their excellent dance during the awards MAMA 2020who have favourited the singers of Bts They used looks completely in white. You can lead yourself in the style essential of both and wear it with comfortable jeans. What do you think of the set?
Bright Colors
V. It is one of the Idols of K-pop Who is not afraid to experiment with different textures and shapes, the singer of Bts She showed her modeling skills in various photo shoots. This time we shot them look Formally the interpreter of 'Winter Bear' you can change clothes and make a more casual outfit.
Green Boy
This 2020, Suga he wasn't far behind, he wore excellent Outfits that showed her most fashionable and daring, the rapper's Bangtan Boys I use a look In classic colors, he changed them up in incredible ways with purple and green and made a subtle mix.
Gucci Boy
Jin shared with ARMY his love for the brand Gucci in the Season Greeting's Special, the oldest member of Bts She wore a jacket with a vintage touch, jeans, and a scarf that were the perfect items for a retro photo shoot.
Do you like fashion and K-pop We invite you to our area Fashion to inspire you to dress like your favorite stars. YAY!
Read more: Nam Joo Hyuk talks about "Start-Up"