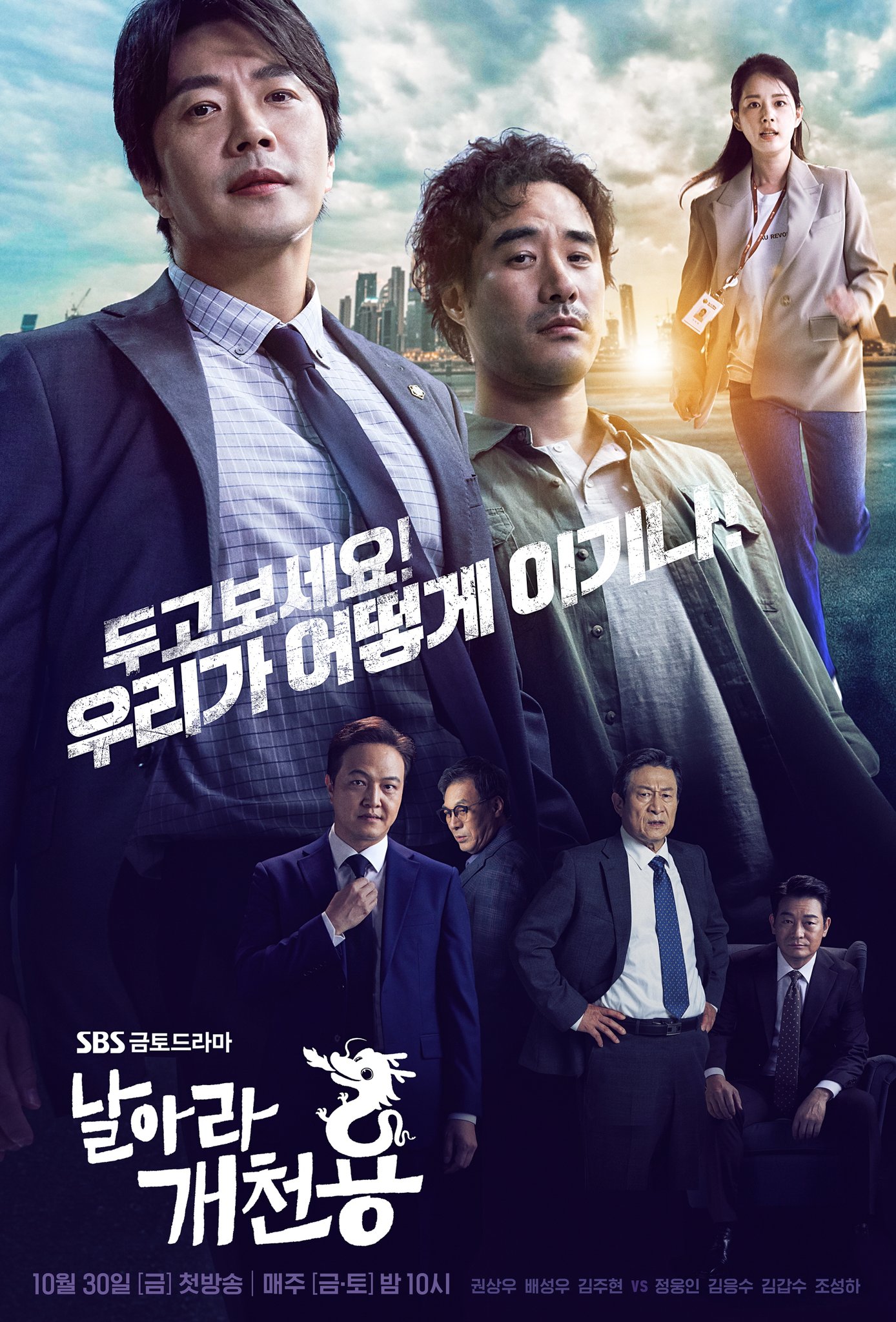 The SBS drama is about two men who portray victims who are falsely accused. Kwon Sang Woo plays Park Tae Yong, a public defender with just a high school diploma, and Bae Sung Woo previously played the natural but talented journalist Park Sam Soo, who has a knack for writing.
In early December it was revealed that Bae Sung Woo had been booked for a DUI (Driving Under the Influence) last month and his driver's license was suspended. Following this news, the drama's production team released a statement to announce Bae Woo Sung says goodbye to the drama and plans to reorganize the show.
On December 21st, the Delayed Justice production team released a new statement about changes to the drama. The full explanation can be found below:
We would like to thank the viewers who have been waiting for "Delayed Justice".

We also incline our heads apologetically again for concerns.

After a long discussion about a replacement in the cast, actor Jung Woo Sung confirmed his casting and he will start shooting this week.

"Delayed Justice" will take some time to reorganize and resume broadcasting in early January 2021.

Since filming in episode 16 is complete, these episodes will air with Bae Sung Woo, which has been edited as much as possible. From episode 17 to the end of episode 20, actor Jung Woo Sung will play the character of Park Sam Soo and direct the drama.

We'll do our best to produce the drama and greet viewers with a better project without making viewers feel uncomfortable.

Many Thanks.
"Delayed Justice" will air on Fridays and Saturdays at 10pm KST when it is resumed.
In the meantime, check out "Delayed Justice" on Viki:
Watch Jung Woo Sung in "Cold eyes":
Source (1)
How do you feel about this article?
Read more: Shotaro: all about his personality