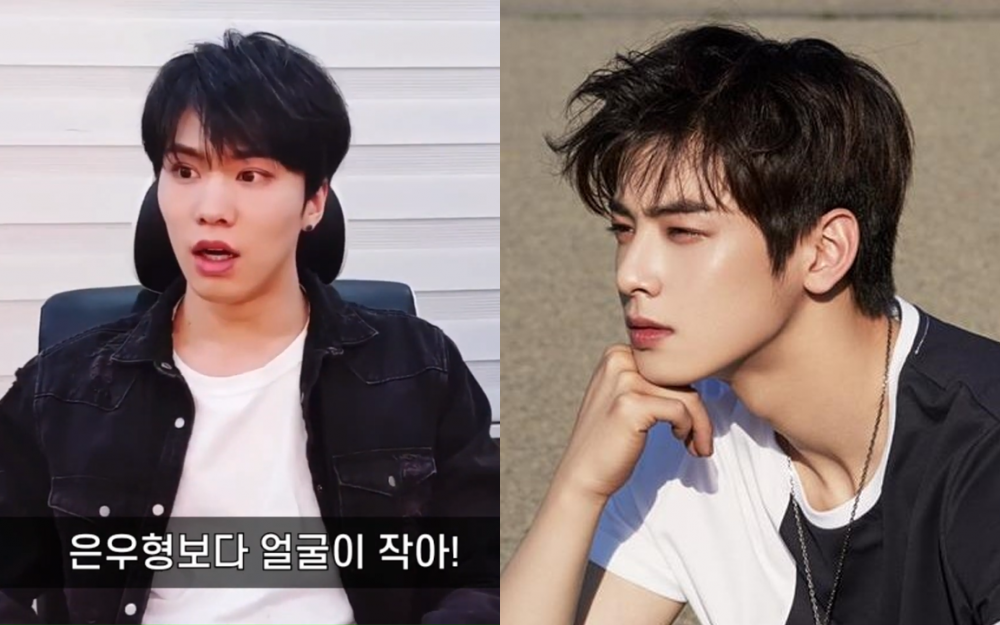 ASTRO's Rocky describes the beauty of Cha Eunwoo's younger brother, his ASTRO colleague. The idol surprised fans with his anecdote after it hit him. How beautiful he is.
Eunwoo stole fans' attention in the last few weeks after its new one premiered Drama "True Beauty", based on Webtoon with the same name and what stars. However, there is a more personal story that sparked curiosity AROHA and Rocky solved one of the biggest puzzles for fans.
A live broadcast was published on Youtube that made Rocky, member of STAR and partner of Eunwoo. The idol held a question-and-answer session with Aroha and received a very strange message: How is this? Cha Eun Woo's brother? They all seem to know of their existence younger brotherbut they never knew his face.
Divine Genetics? In South Korea there are certain stereotypes and traits that many people envy as they are considered attractive and it seems that the Cha brothers were fortunate to have good genes because of Rocky He confessed that he was in shock when he met him, especially since they are the same age.
EUNWOOS BROTHER HAS AN AMAZING BEAUTY
The first characteristic that was defined Rocky about him Eunwoo's younger brother It was her nose, she said it was very pretty, she hadn't clarified whether it was small or very sharp and straight, but she was surprised to see it.
In terms of the similarity between the two, the idol explained this Eunwoo has a masculine demeanor and delicate features, the word suits him well, but contrary to his Brothers The boy exudes super masculine energy, he is tall and very handsome. I even wish the fans could see him to believe him because the 21 year old really impressed him.
He also assured that his face was very small, more than that of his Eunwoo This facial feature is highly praised in South Korea. Rocky joked, saying that there is no explanation for the birth of both of them because they are really attractive, apparently the question arose because fans do not know what looks like younger brother of the idol, but now you can imagine it in your mind a bit.
Read more: "Home Alone" cast bids farewell to Lee Si Eon warmly