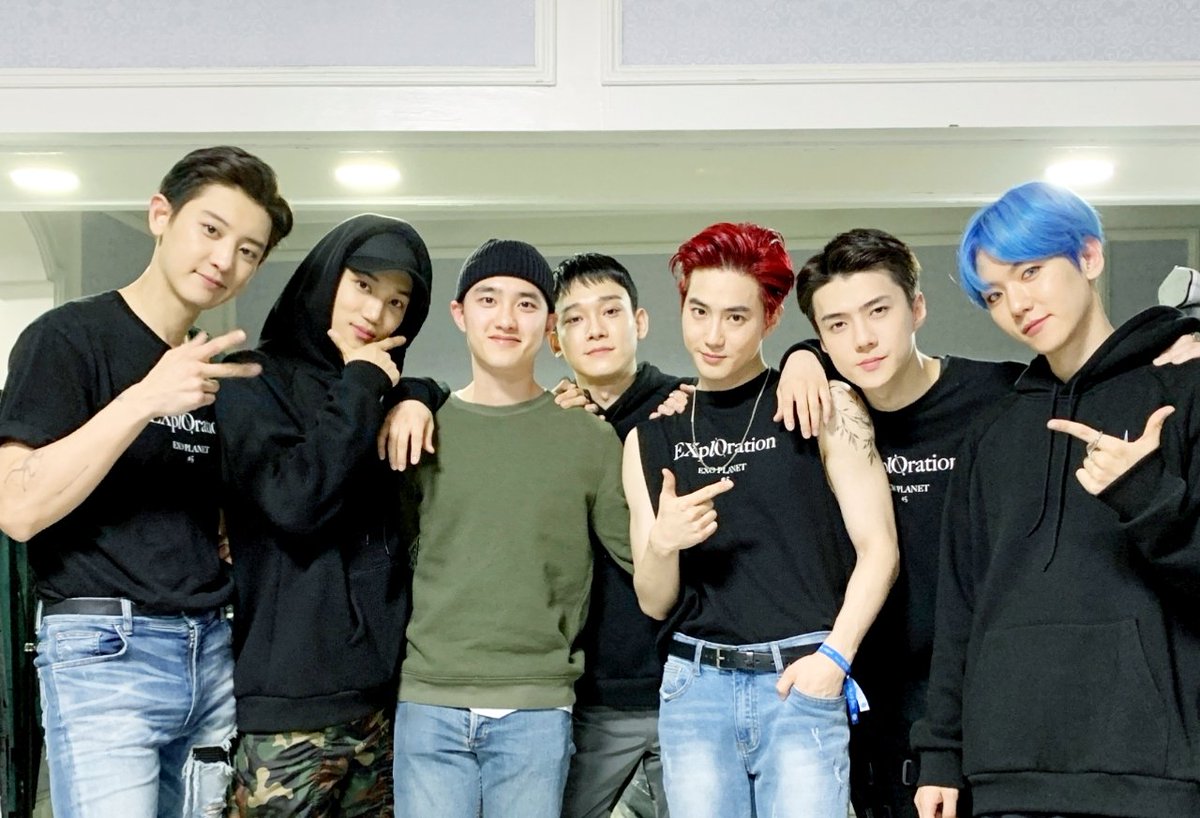 The EXo members surprise their fans with every comeback, the K-Pop band shows their most creative side with looks that will quickly become a trend.
Find out more about the fashion proposals that the interpreters of 'Ko Ko Bop' imposed.
EXO is a group that has stolen the sights of the international public since their debut, the band of Korean pop stood out for his style rude, strong, powerful, his innovative music, his original choreographies and looks purposeful.
The Boy Band agency SM entertainment They tried many concepts, they became evil clones, they fought against themselves, they were millionaires and they showed their most colorful side.
EXO is one of the groups with the most suggestions for Fashion within the K-pop, the Singer Y. rapper broke the standards imposed and felt free to experiment with theirs Outfits.
Next, we'll show you that 5 stocks What EXO imposed on the fashion world and positioned as style icons worldwide. Tell us! What was your favorite idol style?
Fabulous fashion trends from EXO
Combat look
The looks of Music video from 'Power ' characterized by a fun fighting style, the garments are the Idols from EXO They were adorned with bright, eye-catching accessories like diamond brooches.
Mullet hair
In the era of 'The war ', EXO promoted with the song 'Ko Ko Bop', a track that combines different genres of music. Baekhyun Y. Chen appeared in the MV Officer with mullet, a haircut that gave them a youthful and rebellious touch.
Crop tops
Quay is famous for his particular style of clothing, in the music video for 'Tempo' appeared with one Crop top black and white striped, combined with black jeans. This is one trend widely used by the singer of EXO.
Make-up
Make-up is an important element in the aesthetics of EXOThe group experimented with different styles in the era of 'Monsters' looked defiant " Love shot'appeared in an elegant style.
Face jewels
Baekhyun He once said that she made the costume suitable for that MV from 'obsession He asked a stylist if he could try something new and decided to put a chain in the center of his face, which became an icon of the era.
Read more: TWICE shares the sad side of a K-pop trainee