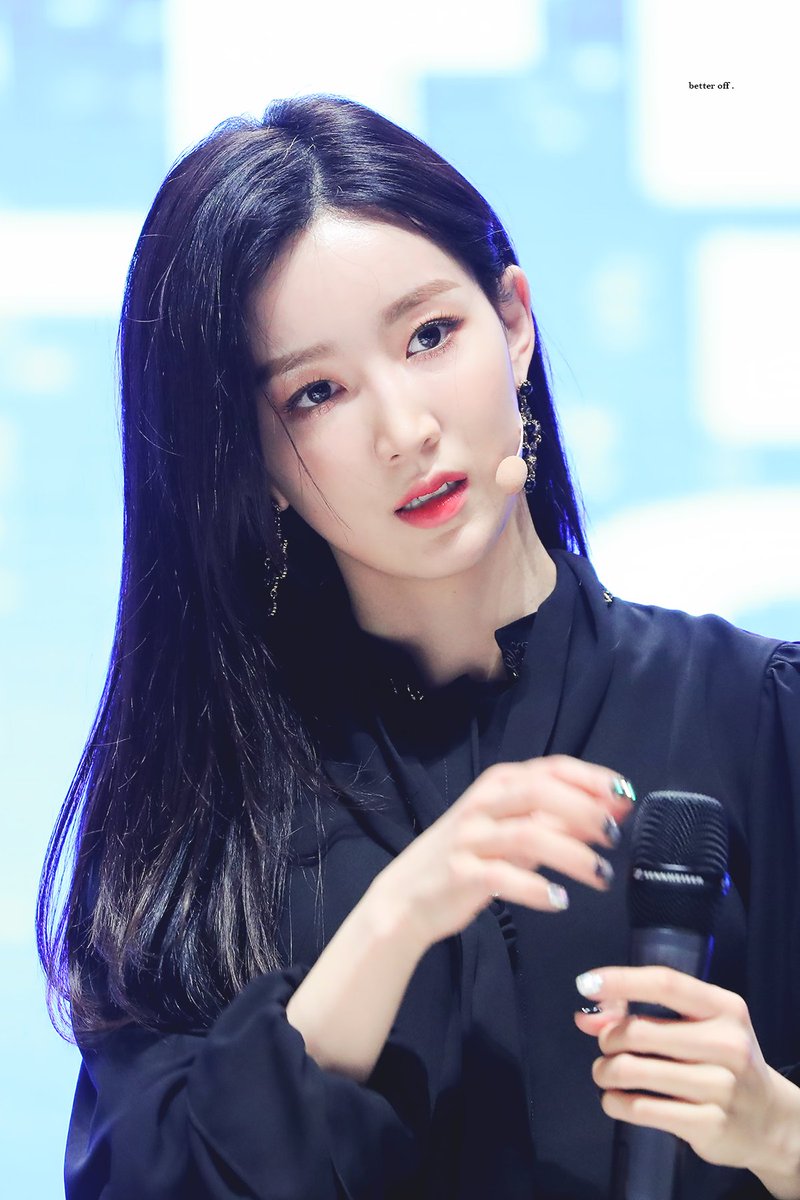 According to the news from Gugudan The breakup of Hana shared her thoughts in a handwritten letter to her fans.
On December 30th, Jellyfish Entertainment announced This Gugudan would officially dissolve on December 31, 2020. Shortly afterwards, Hana went to the group's official fan café to thank her fans in a heartfelt letter.
Dear friend,
Hello, this is Gugudan's hana. At the end of the year, a precious time as we close the year, we suddenly had to convey news. I am very sorry and I am sorry. Do you remember the hot summer of 2016? Even now I can't forget that Gugudan first stepped on the stage and met Danjjaks [gugudan's official fandom]. I think I will remember it for the rest of my life. The days that I spent as Gugudan's Hana and promoted with the other members were a really precious time in my life.
According to the news [of our disbandment] broke, many people sent us their relentless support and encouragement for our hard work and struggles so far. Of course we couldn't smile every day, but because we had danjjaks by our side, who became a reliable pillar of strength for us, we could dream bigger and were happier. And because of this, I was even more concerned about what to tell you in this message. In a situation where [Danjjaks] must have been more scared than anyone else, I wish I could have given you strength. I'm so sorry.
When Danjjaks sent me messages that because I'm a strong and good person, I was just my fan to make her happy every day, I was actually the one who found strength [in your messages]. I hope you know that the reason I was able to become a stronger person and find strength despite my shortcomings was because of Danjjaks.
Today was a day when I clearly remembered my past memories page by page, like looking through old photos. I am grateful that when I think of my beloved Gugudan members and Danjjaks, I smile instead of sigh. Although I am very sad that we cannot meet in person due to COVID-19, please take care of your health and I hope we can see each other again in the future no matter what. Thank you to all of you who stayed by Gugudan's side and supported and loved us like inseparable best friends, with all my heart.
Besides, I love and miss you more than Danjjaks know.
I will work harder in the future so that I can repay the love you gave us. I love you, Danjjaks.
From Gugudan's Hana.
We wish Hana and the other members of Gugudan once again all the best in their future endeavors!
Read more: "Should have let go" translated into English by Jackson Wang and JJ Lin