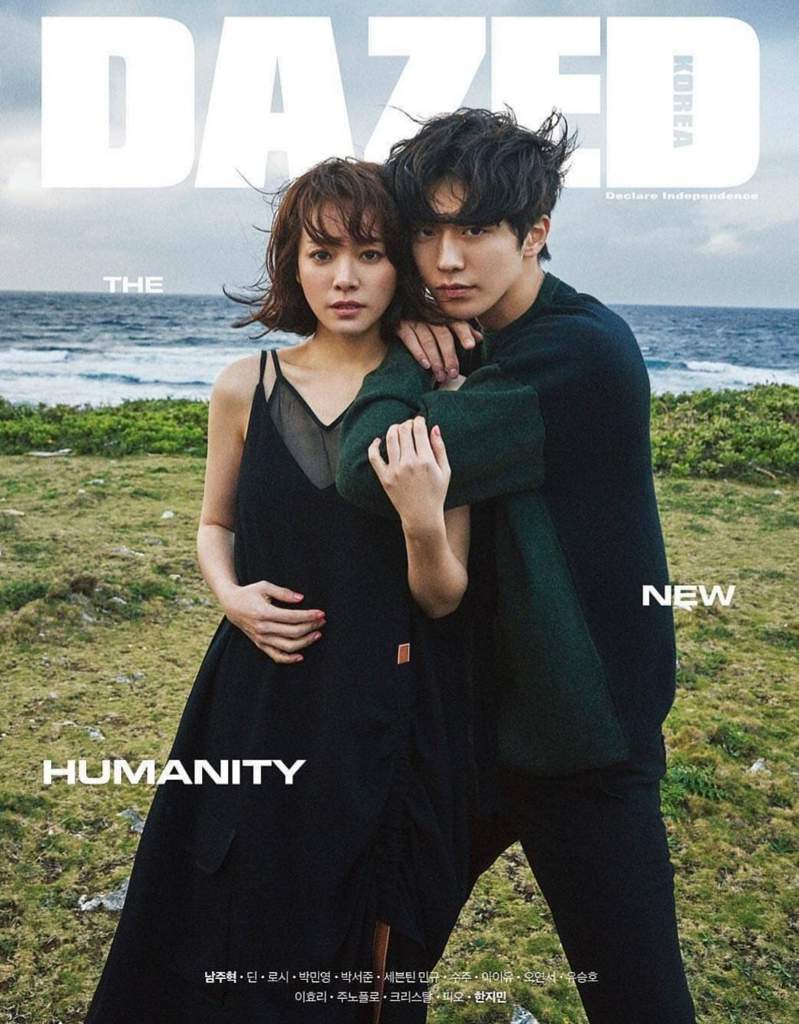 Han Ji Min recently sat down for a press interview where she talked about and worked with her new film "Josée" Nam Joo Hyuk once again.
As a remake of the Japanese film "Josee, the Tiger and the Fish", which is based on the novel of the same name, "Josée" tells the story of a woman and a man who begin the most beautiful chapter of their lives. Han Ji Min plays Josée and she is "Radiant Co-star Nam Joo Hyuk takes on the role of young Suk.
Han Ji Min announced: "'Radiant' made a deep impression on the audience, but there weren't many scenes in which I played with Nam Joo Hyuk. I enjoyed this project too and also enjoyed working with Nam Joo Hyuk, so I thought we could make it up for it when we meet again. We talked together about how we can do something different."
"I was working on 'One Spring Night' between 'Radiant' and 'Josée' so I had time between leaving that one project and preparing for 'Josée'," she said. "Nam Joo Hyuk and I both had time to speak to the director, so it wasn't difficult. It felt very nice to be able to work with him again. "
She went on to compare work with Nam Joo Hyuk on the two projects. "When we were working on 'Radiant' I felt like I had to take the lead," said Han Ji Min. "I relied on him more for 'Josée' and it felt comforting to be there . " She continued: "Joo Hyuk and our director were the only people I could talk to about my worries and the difficulties of entering the world of 'Josée'."
Nam Joo Hyuk cried during the Josée press conference on November 17th when a video was shown for the film. Although he soon sat down together, Han Ji Min also started crying, and the press conference was cut short when the two actors wiped their tears away.
Han Ji Min said, "As soon as it was over, Nam Joo Hyuk said, 'I'm sorry.' I think he may have apologized because he knows I'm the type who cries when someone else cries. "
She continued: "I had seen the 'Josée' video before, but Nam Joo Hyuk saw it for the first time."
"Even though I'd seen it before, I still felt the life and the lingering feelings of 'Josée', so tears came to my eyes," she explained, saying that she started crying after him. "I didn't cry because Josée's life is lonely and sad. I cried because of the lingering feelings of 'Josée', like the love and relationship between the two characters, that made me think about that time again. "
Han Ji Min spoke about taking on the role of Josée for the film. She said that since Josée is not the kind of person to show her feelings or express herself openly, she focused a lot on the character's language and thought a lot about the role while speaking to the director.
"In the original work, Josée is a little more bubbly and humorous," said Han Ji Min. "The Josée I wanted to create is someone who lives with wounds from the past, so my version is closed, calm and calm melancholy. Although she looks lonely and melancholy on the outside, she grows as she gains a sense of solidity about her world and goes out into the world through her loving relationship with Young Suk. That's what I've focused on in my performance. "
Han Ji Min said Josee's way of speaking sounds more like a written language. She explained that she thought it would be more likely because Josée encountered the world through books. "Instead of trying to capture the way she spoke, I would think about and speak naturally about Josée's many different emotions," she said. "The director's intended tone for the work itself was very calm, so I tried to portray the character while following that flow."
The actress also said: "The character of Josée felt like another adventure or another journey." She explained that Josee's way of expressing herself was very different from her previous roles, which often made her wonder if she needed to do more. "The process was difficult, but as an actress, the creation aspect was also fun," she said. "I'm still curious about Josée. It was a movie that made me feel increasingly painful. "
"Josée" will premiere in Korean theaters on December 10th.
Watch Han Ji Min and Nam Joo Hyuk in Radiant!
How do you feel about this article?