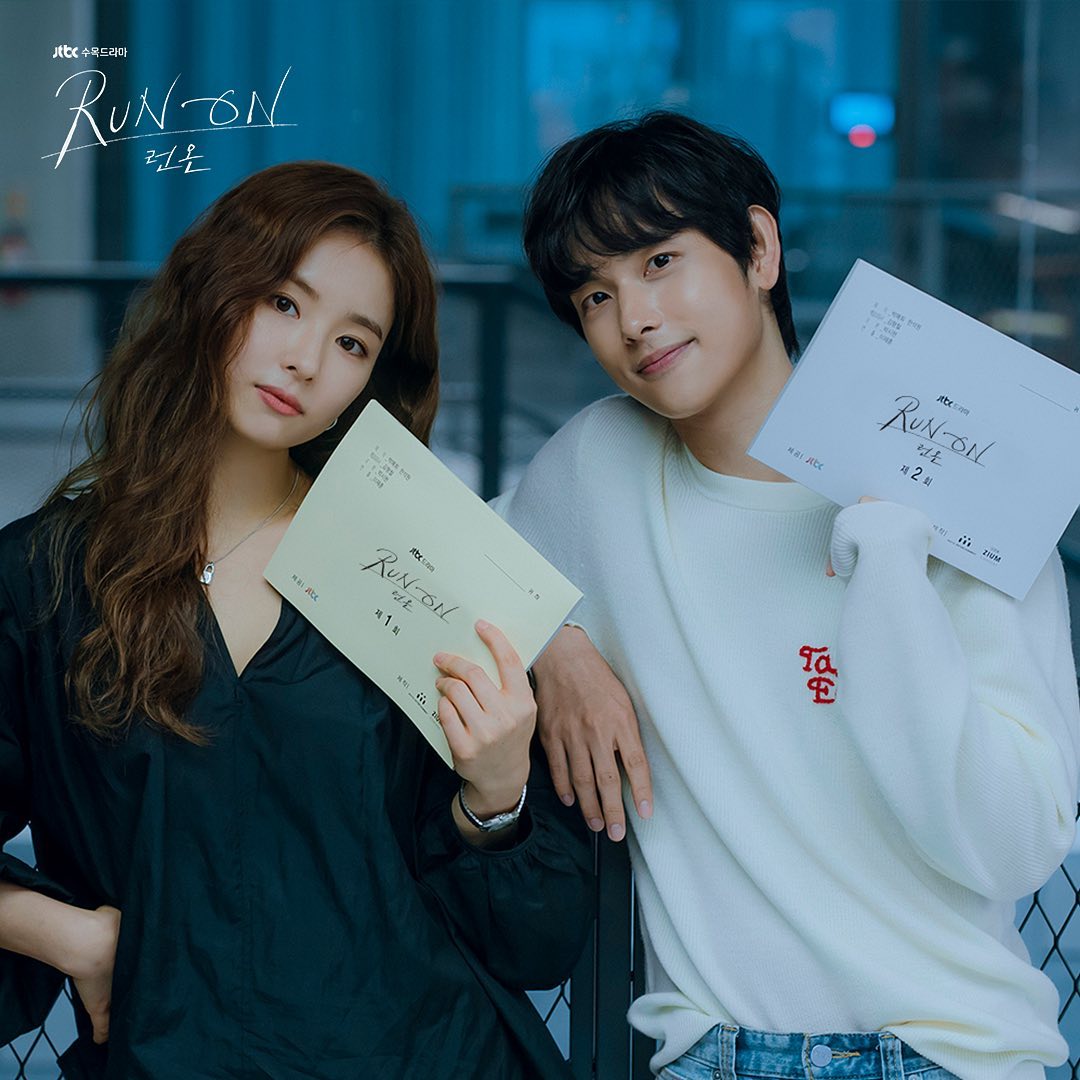 JTBC's upcoming drama "Run On" revealed a new teaser featuring Girls' Generation's Sooyoung and Kang Tae Oh!
"Run On" is a romance about people who try to connect with each other through their own languages ​​after living in their individual worlds. The following is the story of the former athlete Ki Sun Kyum (In the siwan), who is retiring and becoming a sports agent after a life changing event, and Oh Mi Joo (Shin se kyung), a film translator.
Sooyoung plays Seo Dan Ah, an ambitious sports agency CEO who believes the only way to fail is by not trying at all. Kang Tae Oh plays Lee Young Hwa, a popular art student who is handsome, kind, and charming.
After this first and second Teaser for the drama depicting the budding romance between Ki Sun Kyum and Oh Mi Joo. The new teaser reveals the unique chemistry between Seo Dan Ah and Lee Young Hwa.
The "Run On" teaser begins with the couple's first meeting where Lee Young Hwa slips and falls into the pool. Seo Dan Ah cooly says to him, "The pool wasn't meant for you so get out there." After helping Lee Young Hwa out of the water, he gives her a friendly smile to indicate her lack of manners. Seo Dan Ah asks unimpressed: "Why are you smiling?"
Lee Young Hwa doesn't skip a beat when he replies, "I'm used to smiling, and kindness is a bad habit." Their jokes continue when Seo Dan Ah looks at him and says, "Let's correct this habit. I could like to become. "
The next clip shows the couple drawing closer together while Lee Young moves Hwa Seo Dan Ah's brush across a canvas. Seo Dan Ah is watching one of his paintings and Lee Young Hwa's voice asks, "Why did you choose me?" She then replies, "Because I think my time is smeared on this painting." The teaser comes to an end when Seo Dan Ah and Lee Young Hwa smile sweetly at each other.
Check out the teaser below!
"Run On" premieres on December 16 at 9:30 pm KST.
In the meantime, see Sooyoung in "Tell me what you sawBelow!
Source (1)