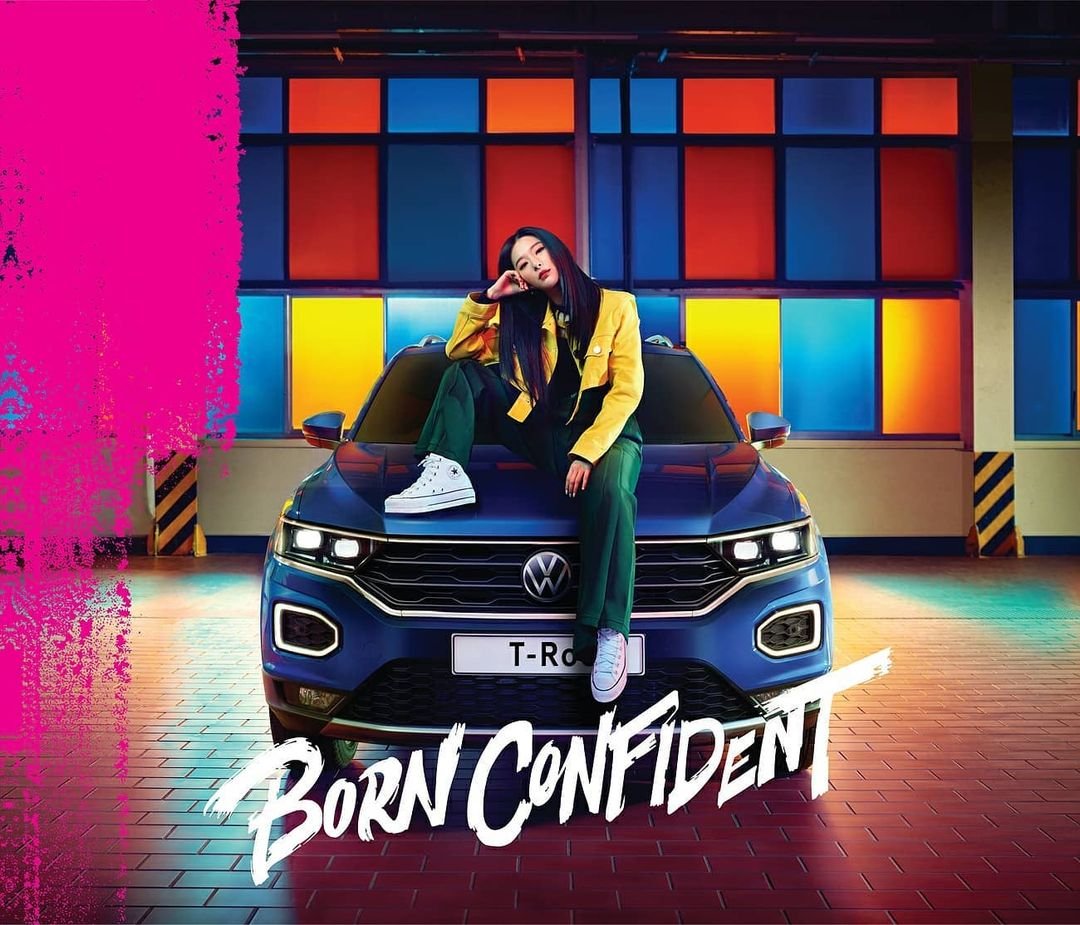 Red Velvet's Seulgi released her music collaboration with rapper BewhY, the song is titled 'Born Confident' and will be part of their campaign with Volskwagen Korea.
The SM K-pop group continues with their winter break, although the girls have been on break from their activities, each of them has been undertaking solo projects, Irene's "Double Patty" premiere is coming up, Wendy returned to the programs, Joy has posed for some magazines as Yeri and Seulgi became the new face of the Korean brand.
Through Volkswagen Korea's official YouTube channel, the MV of "Born Confident", the collaboration of Red Velvet's Seulgi and rapper BewhY was revealed, both are 2021 ambassadors of the automaker and joined their voices to promote the latest model car "T-Roc".
The idol has proven to have a great brand reputation, she even recently managed to sell out some fashion products after she posted photos on her Instagram with them on, she is also considered one of the best K-pop dancers, so her popularity is appealing.
SEULGI SHOWS HER RAP SIDE IN BORN CONFIDENT
The MV of Born Confident already registers almost 20 thousand reproductions just a few hours after being released, the singer wore two outfits, one of them made up of a beret, a blazzer, skirt and boots, the other consisted of a yellow outfit, jeans and black top.
Seulgi showed her talent for rapping and of course she had scenes where she performed a small choreography in the middle of a room of mirrors and another one in front of the T-Roc model while laser lights illuminated her from the ceiling.
The collaboration with BewhY promotes the latest model of the brand, so the video showed a Volkswagen lab while they showed the design of the car, to the rhythm of finding your own self and looking cool aboard this model. Seulgi's song is catchy and received support from Reveluv.
Read more: "River where the moon rises": Kim So Hyun talks about her amazing character