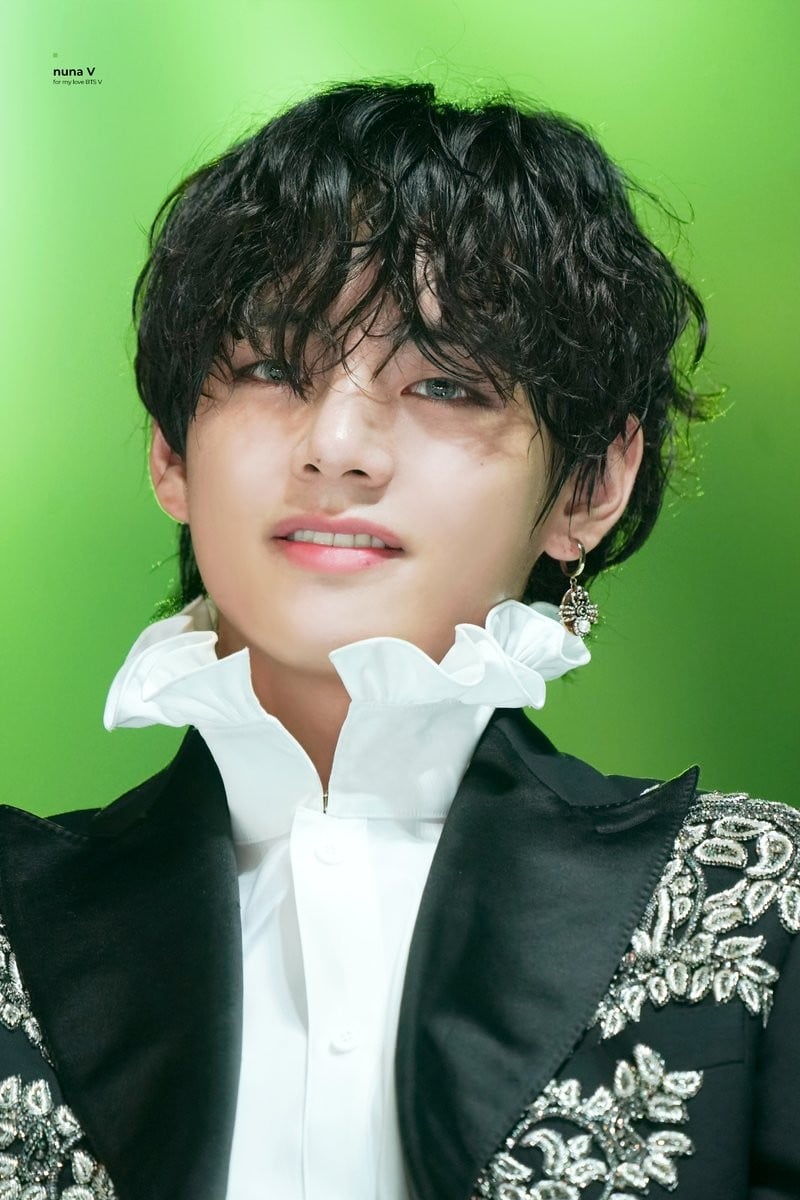 BTS Taehyung (also known V.) will have its own music academy, ARMY organized an educational project to give him a present on his birthday and donated to create a classroom.
BigHit's idol will be celebrating at the end of the month, with only 10 days left for his fans to celebrate his special day because his birthday will take place on December 30th and the fans have already prepared a project to give back to the success and talent of something Taehyung, Who will be an inspiration to young people who love music.
A Chinese fan base shared the news on social media Birthday project that they organized in honor of Taehyung on his 25th birthday, (26 in Korean age). The idol has had great international success thanks to Bts and what better way to celebrate than with his own music school.
Chinese fans did one donation In order to equip a room with instruments, they assured that they want to help the boys who need to improve their skills and do not have the necessary resources. They also unveiled the plaque of the Classroom on behalf of V.who has managed to distinguish himself as a singer, songwriter and musician.
TAEHYUNG WILL HAVE ITS OWN MUSIC ACADEMY
Inspired by the personality of V. and as a birthday present, ARMY opened the Classroom in the Guangxi Zhuang Region, Autonomous of China. This is the third largest market for that K-pop Although there is currently no advertising campaign in the country due to the existing political tensions.
The plaque that was attached outside the room gives way to that "TaeTae Room", The photos show drums, desks, and children learning music with a teacher. They also donated food to a stray dog ​​house, all on behalf of Bangtan's idol, to show that the boys inspire their fans to take action for a good cause.
𝟐𝟎𝟐𝟎 𝐓𝐚𝐞𝐡𝐲𝐮𝐧𝐠 𝐁𝐢𝐫𝐭𝐡𝐝𝐚𝐲 𝐏𝐫𝐨𝐣𝐞𝐜𝐭 #𝟑

안녕하세요 Vol입니다. 최근 E-Pet Charity를 통해 태형이 이름으로 2000키로의 강아지와 고양이 사료를 기부했습니다. 6666마리의 강냥이들이 이번겨울에도 배부르게 밥을 먹을수 있게 도와줬습니다.#방탄소년단뷔 #BTSV #뷔 #태형 pic.twitter.com/4OxZRpMT5i

— Vol.95 (@visionoflove_95) December 19, 2020
The boys from Bts solidified her career in 2020 and they lived great moments, Relive the most enlightening successes of the year.