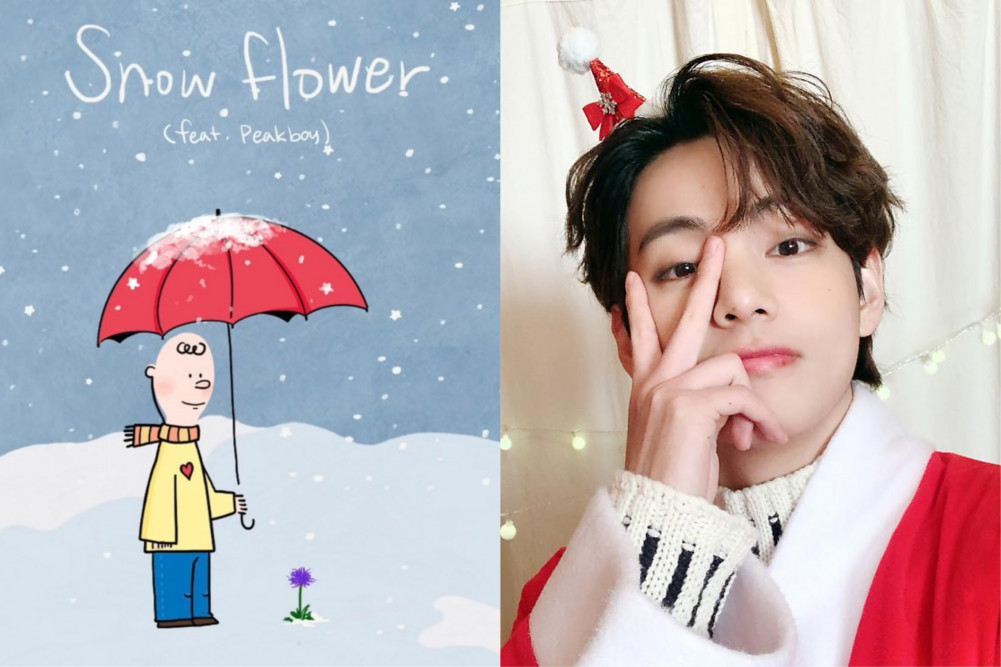 ARMY liked it Snow flower of Taehyung from BTS With Peakboy.
Taehyung published the song of on December 24th Snow flower Next Peakboy. His beautiful voice and the theme of the song fell in love ARMY. Watch the video:
Check out the fan comments:
It's great to wake up in the morning and hear this song.

Your voice is more beautiful

Taehyung ㅠㅠ ㅠㅠㅠ ㅠㅠㅠ Thanks for the song ㅠㅠ Okay .. the song is addicting ..

I trust and hear V's songs, his voice is amazing

A song that you can comfortably hear. Taehyung's voice is a treasure

I hear this song in the morning and it's perfect for Christmas.

I like the lyrics and Vs songs are my taste

The song is so good. He is a genius. His face, heart, personality and talent are the best

How could anyone have something like that? His looks, personality and talents are perfect.

I love it so much, it warms my heart, the romantic bear Kim Taehyung.
What do you think of the opinion of ARMY on Snow flower from BTS Taehyung? Leave your comment on our Facebook page or on our Twitter account. Also share the news on your social networks with your friends!
You may also be interested in: Translation of "Panorama" by IZ * ONE + into Korean and Romanization
Source: (1)
Read more: 7 K-Pop Idols You Might Meet While Playing Among Us