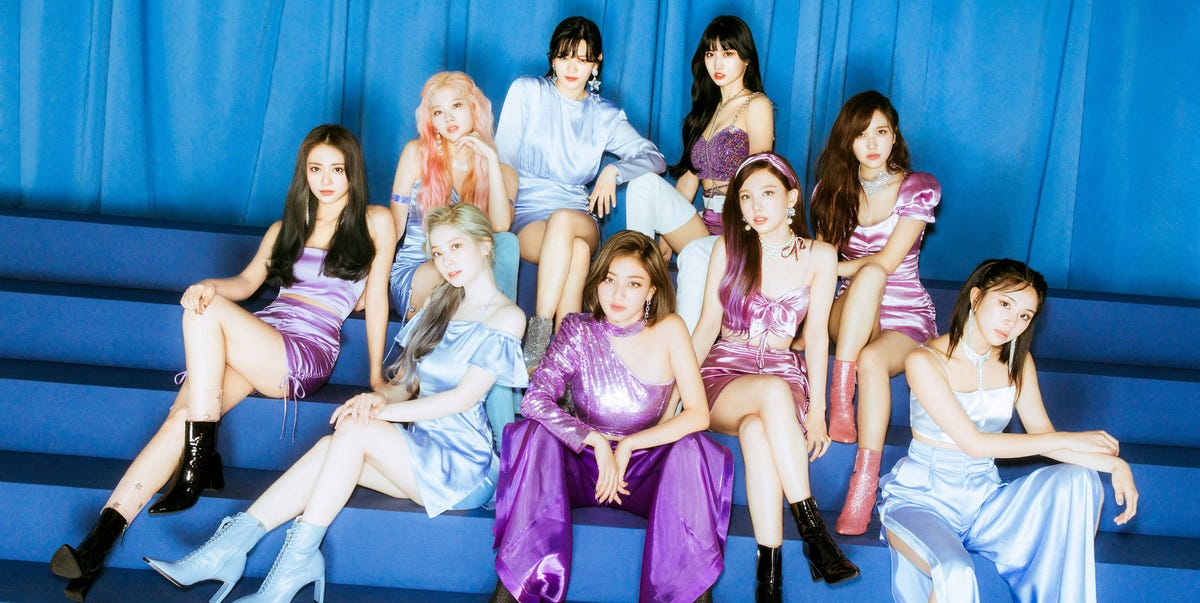 Every TWICE fan knows very well that there are events that have shaped his life and led her to dream of being a singer. We're going to tell you a little bit about their story in K-Pop.
TWICE is a group from the moment of its debut It fascinated a huge number of fans, each music release of the girls managed to get to the top of the music charts in South Korea, but reaching that level of success was not easy.
Each of them Members discovered her passion for music and performing on stage, but even after defining her goals, her debut as a singer took a while. Some spent this season in the company they now work for, while others were still part of dance teams or singing where they practiced before.
If you want to get to know better the girls who sit down together TWICE and its story, we invite you to know some information that you probably did not know how it came into the world of K-pop.
TWICE the story before the group's debut
This girl spent 3 years as an apprentice. When I was in the first Dahyun went viral for a video of him dancing and doing the famous eagle's step. Years later he took part in a dance competition and was watched by a member of JYP Entertainment that invited her to become a trainee. As a member of the company, he took part in a few music videos and then joined SIXTEEN, a show where he starred for his charisma and energy, as well as the way he captivated audiences.
This girl knew what her dream was since she was very young, she enrolled in dance classes and added some businesses including JYP. As an apprentice, he showed rap and singing skills, but most of all his time as an apprentice helped him gain confidence and show all his talent in front of cameras. He joined in SIXTEEN and after that he debuted in TWICE.
When I was a child, Nayeon She entered a modeling contest, but her mother didn't want her to start a career in the industry. It was several years before she auditioned JYP Entertainment and he surprised with one of the best presentations. After that he trained for 5 years, during which he appeared in several music videos, commercials and as a model, only to later join the drama Dream high. He was about to debut in a group that ended up being canceled, after which he joined SIXTEEN.
This girl signed up for dance classes and once one of her group appearances was uploaded to YouTube, the clip intriguing some members of JYP and one of them traveled to Taiwan to see the girl's potential firsthand. She was invited to the company as a trainee and later took part SIXTEEN and although she was not originally selected to join TWICE, but because of the improvements she had on the show, they decided to include her in the final lineup
This girl first had a dream of becoming a model, but then she auditioned JYP Entertainment will idol. It was rejected on its first attempt, but it showed its potential again and this time it was accepted. To like Nayeon, was about to debut in another group but took part after the project was canceled SIXTEEN.
Since she was young, she and her sister began to practice dance. Thanks to a YouTube video of her and her sister, they managed to get the agency's attention. They contacted her for an audition and after she was accepted she trained until she became a great dancer. He joined in SIXTEEN but it was eliminated, only the production team selected it to add more strength TWICE in his dance line.
This girl trained dance in Japan for a long time, one day out shopping with her friends, a member of JYP He approached her to audition and she accepted. She was initially seen as a possible member for a Japanese group within the agency, but later she was also given the opportunity to debut in a group alongside her Nayeon, Jeongyeon and other girls. By canceling the project, she joined as a participant of SIXTEEN.
The leader of TWICE She was trained in the company for more than 10 years and lived with several of them Idols who were apprentices at the same time but debuted earlier so he won the affection of many artists. During her apprenticeship, she was a model for various brands and was also considered a debut in another group, but after being canceled, she decided to join SIXTEEN and show your potential.
This girl trained in JYP Entertainment for 1 year and 10 months. He studied ballet in Japan and later became a fan of K-pop, his love of running idol It increased by attending a special event in that genre of music, and so she auditioned after being invited by a staff member while she was shopping with her mother. She passed her exam and moved to Korea to become an apprentice. She shone with her talent SIXTEEN and debuted with TWICE.
Read more: Kai shows his charm as a family man on Stay Bodyluv