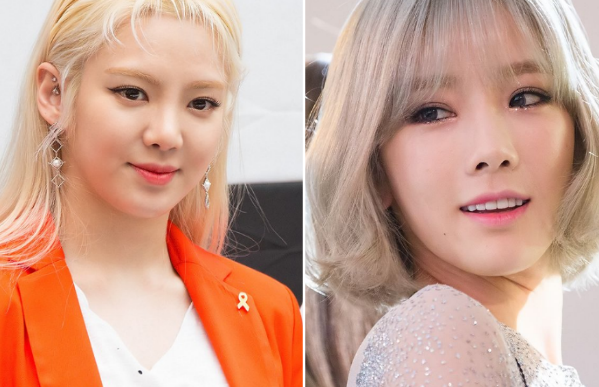 Girls Generation Hyoyeon surprisingly shared an adorable video of Taeyeon behind the scenes "What do I call you", her new music video!
In the behind-the-scenes clip, Hyoyeon shows her support for Taeyeon by paying her an unexpected visit while filming the music video for her latest solo title track. "What do I call you". To spice things up a bit, she decides to play a prank on Taeyeon by posing as a co-worker.
To complete her disguise and fly as far under the radar as possible, Hyoyeon wears a black hat, mask, and subtle black clothing. Hyoyeon estimates that Taeyeon will be playing the prank within two hours, and even practices changing her voice so that Taeyeon doesn't recognize her immediately.
As soon as she arrives on the set, a staff member introduces Hyoyeon Taeyeon as "Kim Hyoeun" and declares that she will be the one filming Taeyeon's interview behind the scenes that day. Although Hyoyeon is visibly nervous during the interview with her bandmate, it quickly becomes clear that her fears were unfounded – Taeyeon remains clueless throughout the interview as to what is going smoothly.
Eventually, Hyoyeon decides to reveal her identity to Taeyeon by asking her for an autograph – which she happily provides – and then sharing a photo. Confused about why she would suddenly ask for a photo, Taeyeon asks, "Aren't you an SM worker?" Before Hyoyeon gets the chance to take off her mask and show himself, Taeyeon finally recognizes her and exclaims, "Hey! What's happening ?! "
Watch the cute video from Hyoyeon surprising Taeyeon in the filming of "What do I call you" with English subtitles!
---
How do you feel about this article?
Read more: Idol Group Brand Reputation Announced in December