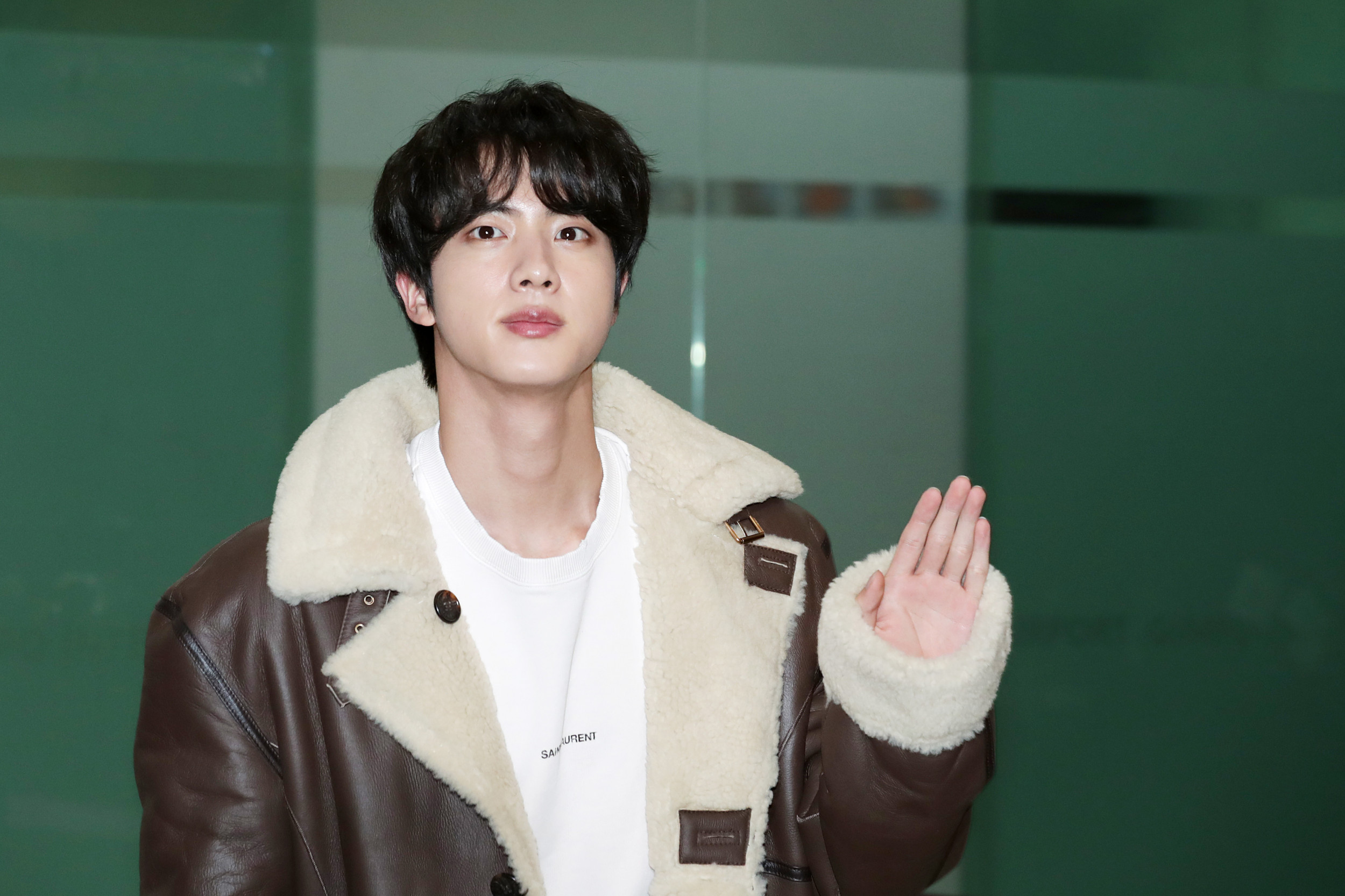 ¿Are Jin from BTS going to join the military?
During the worldwide press conference that granted Bts for the release of his new mini-album, HISA journalist asked the following question Jin from BTS:
Are you going to do your military service?
Jin replied:
As a citizen of the Republic of Korea, the mandatory recruitment is a matter of course, and if the country calls, we will be happy to answer. I plan to serve diligently when the time comes. Members and I discussed this topic a lot, and we all agreed that we wanted to meet our compulsory military service obligations.
In order to, Seokjin cleared many doubts from fans who think the guys from Bts You can be exempt from conscription in Korea like elite athletes. But it seems that the boys want to do their duty to their country. We wish good luck Jin when it's time to sign up.
On the other hand it is WM Entertainment revealed that Binnie from Oh My Girl suffered a back injury affecting the girls' next online concert. He said the following:
Hello we are WM Entertainment.

We would like to apologize to all fans who love and support Oh My Girl.

Oh My Girl's Binnie had a checkup after experiencing back pain during her hours. Although the doctor recommended that she take a while to take a break, she has expressed a strong desire to keep her promise to her fans. That is why he will appear in the next concert with a tight choreography that minimizes his movements.

We know that the fans have been waiting for the concert for a long time, but we ask for your understanding and support. We will do everything we can to ensure Binnie's speedy recovery and to prepare for the concert.

Many thanks.
We wish you Binnie from Oh My Girl A quick recovery.
Furthermore, SM entertainment revealed that Taeyeon of the Girls' Generation prepare a new solo album with the following words:
Taeyeon is preparing a new album to be released in December. Please look forward to it
Would you like to see the performance of the idol?
Finally the American channel New child has revealed its list of the best groups of Idols K-pop of the week. The rookie group T.REASURE took first place, followed by BLACKPINK Y. ATEEZ on the third place.
What do you think of the words of Jin from BTS? Leave your comment on our Facebook page or on our Twitter account. Also share the news on your social networks with your friends!
You may also be interested in: Cha Eun Woo from ASTRO talks to Moon Ga Young about his "chemistry"
Read more: "Stay" by BTS translates into English + texts in Korean